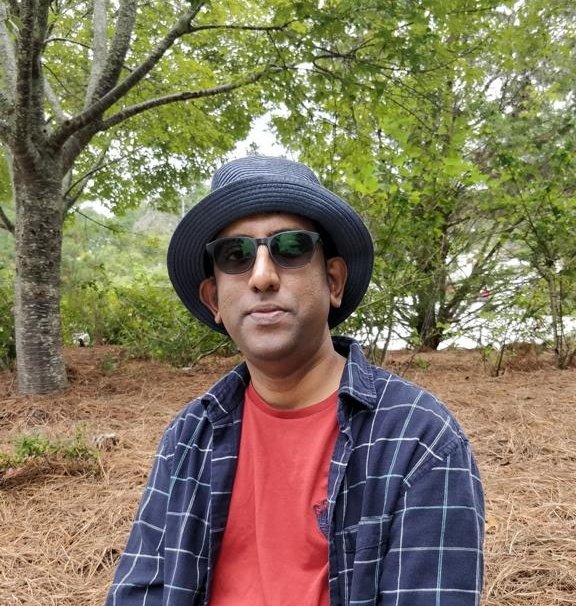 1. How long have you been teaching at Metro Music Makers, and what do you teach?
I have been teaching with Metro Music Makers for eight months, and I teach piano and music production.
2. What is your first musical memory?
I remember playing on a small toy piano that was gifted to me.
3. What was the first album you bought?
The first album I ever bought was a cassette tape of Alan Parsons Project – Eye in the Sky.
4. Who are you listening to right now?
I am currently listening to a lot of background scores of Hans Zimmer. I really like his music, as his works are notable for integrating electronic music sounds with traditional orchestral arrangements. I also like listening to Lisa Gerard's music, especially her neoclassical compositions, which have a melancholy, visionary and sometimes a nostalgic quality.
5. Why do you love teaching?
I feel that teaching is a unique opportunity of being able to grow while helping someone else to grow whether it's a five-year-old child, a teen or an adult. I've learned that behind every weakness lies strength, and behind every failure waits achievement. I believe that it's the responsibility of a teacher to help students discover these things.
6. Who inspires you as a musician?
I am inspired by Jordan Rudess (keyboardist and composer of the band Dream Theater). He is an awesome classical pianist and also went on to integrate synthesizer sounds into his music. It's interesting that he has a software company and that he has teamed up with other artists to creating new types of musical instrumental user interfaces and experiences, as well as new and innovative ways of creating sound synthesis.
7. What musical accomplishment are you most proud of?
It's difficult to pick just one. Apart from performing as a keyboardist all over the world, I really enjoy producing and composing music.
8. Tell me about one of your best moments as a teacher.
My best moment as a teacher was when I successfully taught a five-year-old student piano online for the first time.
9. What's the latest in your own music world?
Currently I am working with quite a few musicians where I'm composing, producing music or playing the piano as a session musician.
10. What's the latest in your world outside of music?
I am enjoying spending time with my family.