Our free goal-setting printables make the first music lessons of 2016 fun and productive for teachers and students. Even the youngest students benefit from talking about their accomplishments in 2015 and planning their go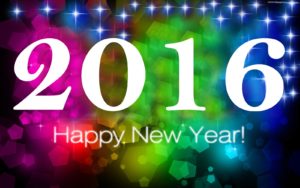 als for the upcoming year.  Teachers, walk through the goal-setting process with your students by
Celebrating success and evaluating progress
Defining specific goals
Having accountability
With the first of our free printables, Reflecting on Accomplishments, students will list and celebrate their musical successes while taking time to evaluate progress and areas for improvement. This time of celebration and evaluation is a must before planning ahead.
Our second free printable, New Year Goal Setting, encourages students to define specific goals for themselves and outline practice habits to help achieve those goals.
The third step in the goal-setting process, accountability, is accomplished though weekly lesson notes and progress records. We recommend the Practice & Progress Lesson Notebook by Faber Piano for students and teachers.
Now you're ready for a fun first-lesson of 2016! Happy celebrating and goal-setting!