Have you heard the news? Metro Music Makers has started a podcast! We are bringing you even more educational, interesting and helpful information on all things music! Whether you're a music student, a teacher, a musician, or just a lover of music, there is something on our show for you!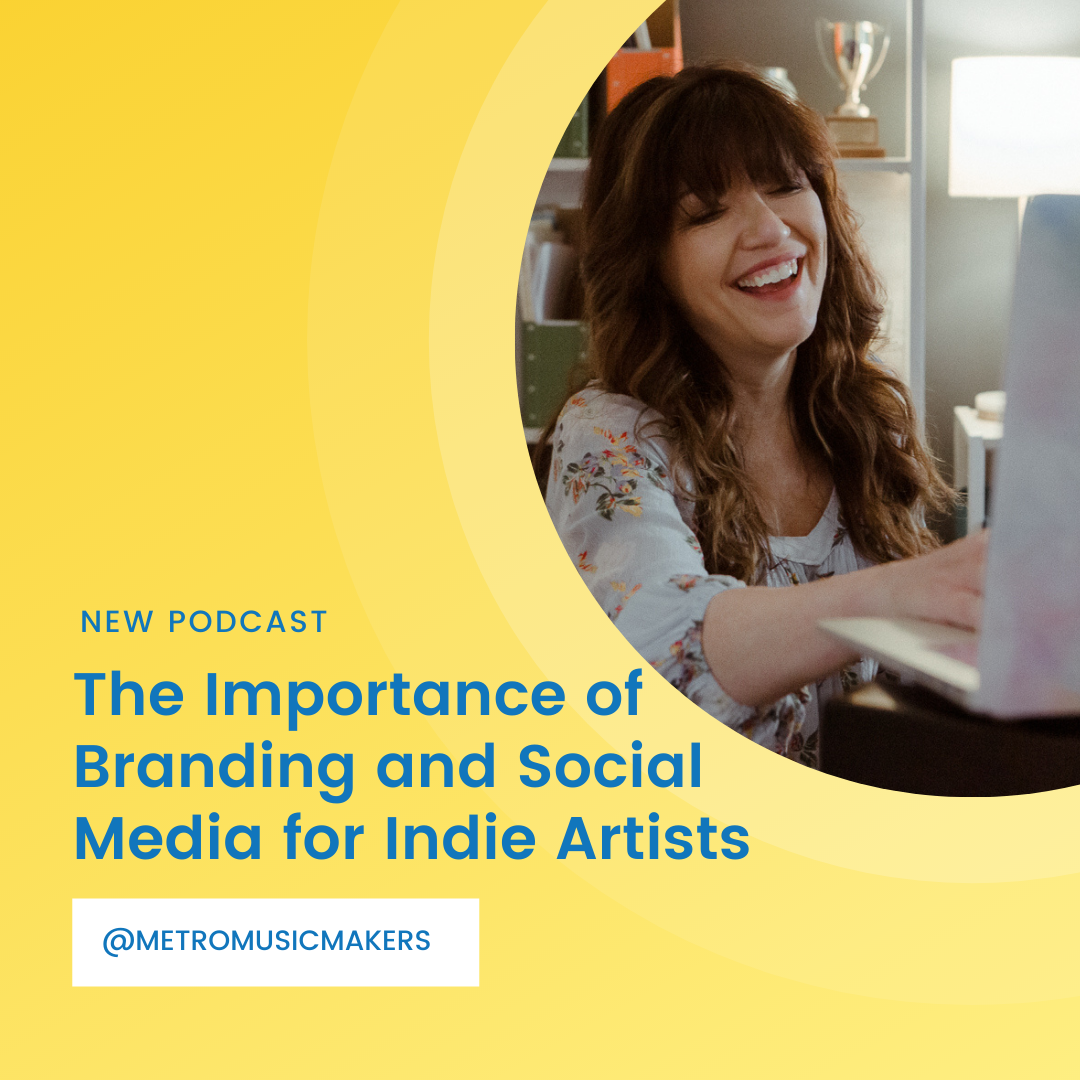 In our latest podcast, The Importance of Branding and Social Media for Indie Artists, hosts Allison Jarrell and Mark Grundhoefer discuss the importance of branding as indie artists, as well as the use of social media to engage with fans. Allison and Mark share several of the do's and don'ts based on their own experiences in building brand recognition and using social media platforms to connect with their audiences.
While you're listening, be sure to rate and review us—and don't forget to subscribe too, so you won't miss out when new episodes start dropping again soon!
The Metro Music Makers Podcast
Apple Podcasts, Spotify, Google Podcasts and more!
Hosts: Allison Jarrell and Mark Grundhoefer
New episodes dropping Thursdays this fall!