Group Care
The music therapy department at Metro Music Makers also offers group care at many facilities. We offer several different types of services and can provide group therapy for a wide variety of clients. Our board-certified, state-licensed music therapists can travel to your facility to provide services right where your clients are.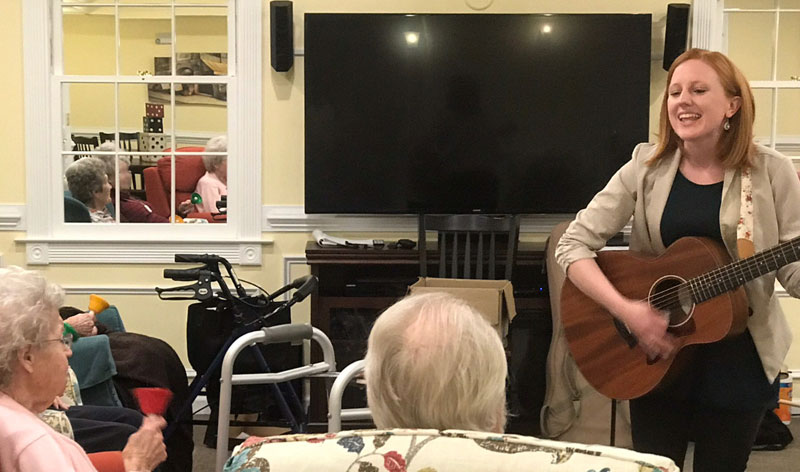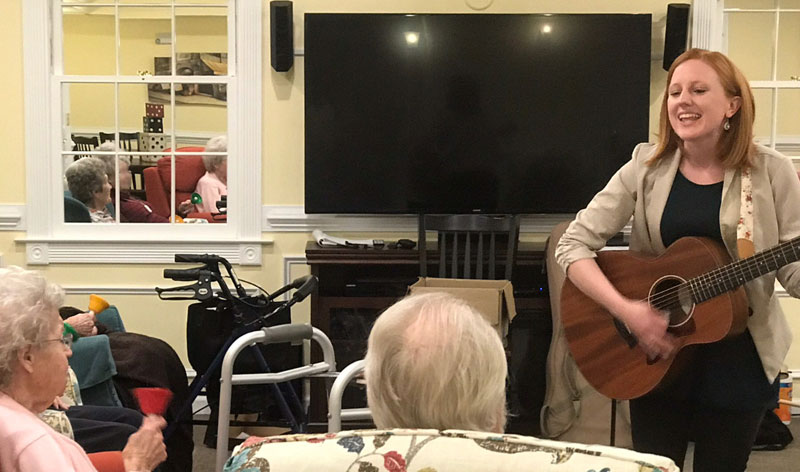 Assisted Living & Geriatric Therapy Groups

Metro Music Makers offers groups at several assisted living facilities in metro Atlanta. We provide music therapy services targeted toward memory care, facilitating social interaction, maintaining and improving motor skills and physical activity, fostering emotional self-expression, and offering opportunities for relaxation and stress reduction.

Pediatric/Adolescent Healthcare Settings

Metro Music Makers also offers music therapy groups for children and adolescents in healthcare settings. We are proud to partner with facilities such as the Center for the Visually Impaired in Atlanta to offer multiple groups for infants and children to help meet their treatment goals. Music therapy groups can address a variety of relevant goals, including social skills, language development, reinforcing academic concepts, improving cognition, reducing sensory sensitivities, improving focus and attention, and reducing impulsivity.

Interested in offering your facility's clients the benefits of a music therapy group? Call us at 678-637-7293, or email us at info@metromusicmakers.com.