written by Metro Music Makers instructor J.T. Lee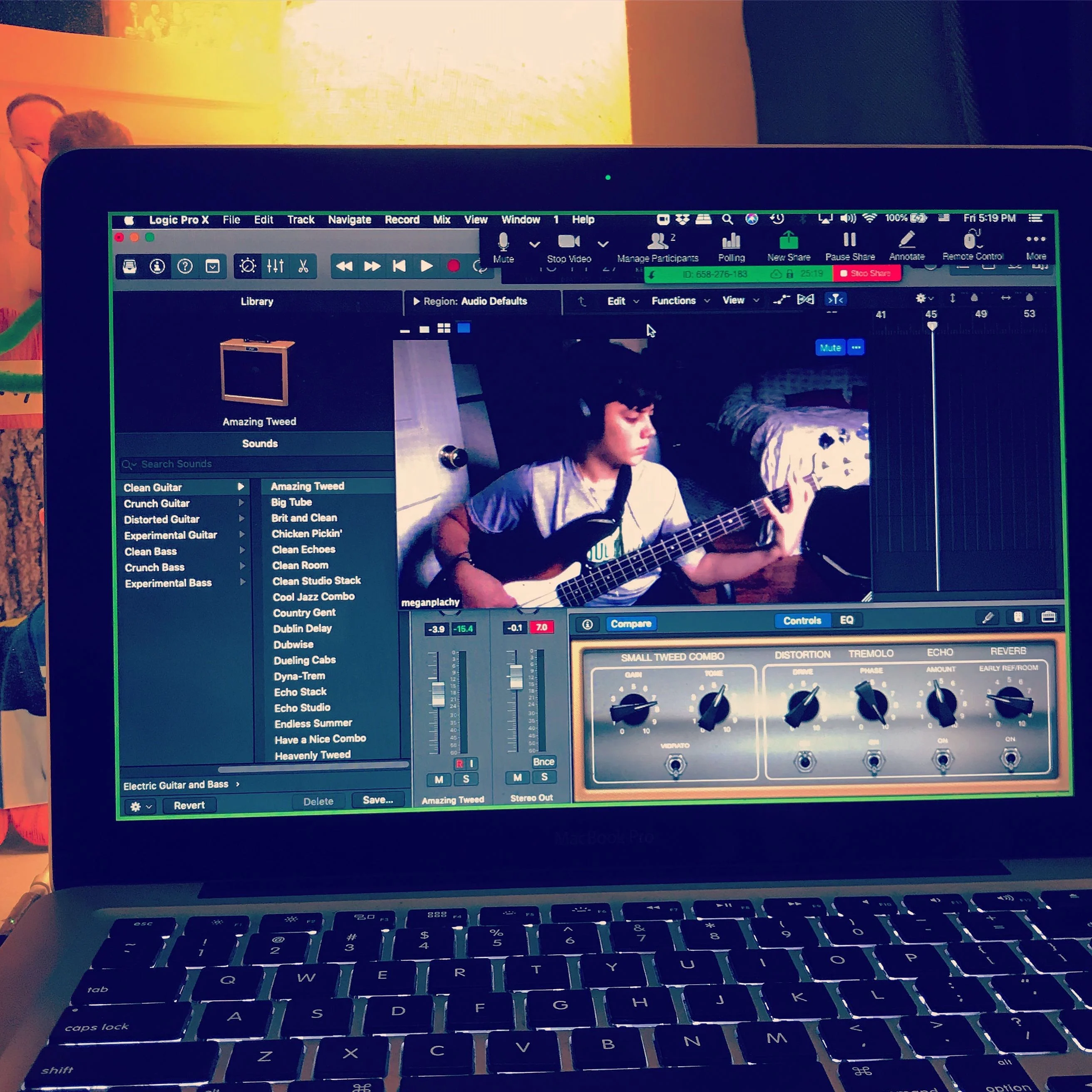 This has been a banner school year for Metro Music Makers. We launched new school programs, moved into a new city, and with everything else, we've managed to launch a very successful online lessons program!
The online lessons program has been an amazing step forward for our musicians for a number of reasons, and we wanted to share a few with you.
1. They're even more convenient
As if Metro Music Makers didn't make learning music easy enough, we found a way to take it a step further with online lessons you can take on any instrument, anytime, anywhere. Do you have big travel plans this summer? If your teacher is online-certified, then you can guarantee that you reserve a spot on their schedule by taking lessons from anywhere. All you need is decent WiFi and a device with an internal mic and a webcam! The program we use for the lessons, Zoom, was originally developed to be for online meetings and video conferencing within major corporations. Because of the different features within the program, we've found it to be absolutely perfect for interactive online lessons. The only other thing I would recommend is a good set of headphones.
Many families are already taking advantage of this over spring break to cover their makeup lessons. Other families used online lessons over winter break to knock out remaining missed lessons. It worked out really well, because parents didn't have to expect someone else over to the house during the busy holiday season.
2. Flexible scheduling for the extra busy teens and adults
We know that as students get older, it can be harder to make a set weekly lesson time. Online options may very well be the solution to that problem. Because the lessons don't require drive time from our teachers, the lessons are much easier to move around. This means that during all the random school holidays and early release dates, students can knock out their weekly lessons earlier in the day. We can also more easily shift lessons to different days making it possible to better fit your student's busy schedule. Also, teachers are able to extend hours teaching earlier in the day or later at night to accommodate random club meetings, practices or added drama rehearsal! These lessons are perfect for anyone who is involved in a lot of sports or clubs but doesn't want to miss out on their music lessons.
Online lessons are also the perfect platform for adults who want to get into music. Because work schedules and travel schedules can be tough, the flexibility of online lessons are perfect to help check that lifelong dream off your bucket list. These allow people to do lessons at night, weekends, or even during their lunch break! If you've always wanted to play, there's no time like the present to start learning!
3. They teach self-motivation and independence
Though the differences are few, there are some things that have to be executed a little differently with the teacher not being in the room. For one, the student may have to dig in and find their own motivation to prepare for the lessons. Unlike traditional lessons, where the teacher can help practice along with the student if they're not prepared, students will have to do more self-preparation prior to the lessons. Though this may sound like a daunting task on the parent's part, I've found it's actually not. Because most kids are so tech-savvy and so much of their lives are centered around online learning, students are often more motivated by online lessons, and also more engaged due to the isolation of being hooked up to a set of headphones.
Students then have to be more independent in managing their schedules to work in accomplishing the goals set by their instructor. This adds the benefit of teaching students to be more responsible for their own musical growth.
4. They teach communication skills
The lack of a physical teacher present also forces the students and teachers to communicate in a clearer way. We equip our teachers for this by requiring an online certification to teach online lessons, teaching them how to clearly communicate expectations and goals with both students and parents.
During the lesson, if a student is struggling, they will need to put into words what feels "off" to them. This requires that they learn (often in the moment) how to say what they're really struggling with or feeling, which we all know is a challenge when it comes to working with middle and high schoolers! Students may also have to communicate between lessons if they are having any issues with the material. Again, this creates a need for them to learn the all-important skill of communication.
5. They're just easier
At the end of the day, it all comes back to what I said first: it doesn't get much more convenient than online lessons. They make life easier for you, your student, your maid (who is probably also you), and your teacher. As the world moves online in so many areas, music education is also moving to the online arena. Why? Because at the end of the day, the ease of executing online lessons makes them worth every penny. So, don't wait. Contact our office today and schedule your first online lesson. You can make your own life a little easier without sacrificing quality music instruction for your student.