by Metro Music Makers instructor Clifford Koufman
You would be amazed at what can happen as the result of setting a goal for your music, or even just admitting to yourself what you hope to accomplish with your music.
Do you want to play in your bedroom by yourself? Is that enough?
Do you want to play your favorite song?
Play along to your favorite album?
Be in a band?
Once you realize your goal, you have to push yourself to do the work to make it happen, and that may require stepping out of your comfort zone.
My first year of college, my drums lay dormant in the college chapel. I had every intention of playing them, but being a freshman and having many different interests, such as sports and a social life, I didn't touch the drums for a year. After that year, I transferred to another school and soon found myself wanting to be in a band.
Not long after having that realization, I found myself jamming at an off-campus house in a music room full of instruments with new friends. I assumed because I was playing on someone else's drum set that they had a drummer. I was wrong. They were looking for a drummer, and I became the guy; however, I was pretty insecure about my abilities. I was rusty and didn't consider myself to be that good. Soon after that jam session and joining the band, we were asked to play at the local college radio station. I was very nervous to perform, but I agreed. I found myself playing for a crowd of enthusiastic dancers. Word spread through one of the concert attendees, and before long, we were booked at a local club!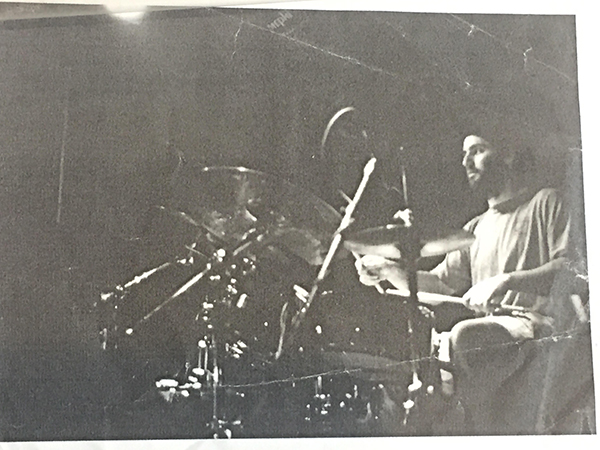 We ended up playing many gigs, and we were all inspired to work on our instruments individually, as well as our overall sound as a band. We continued to improve and had some great times, all while gaining a small following of friends. Anytime you push outside of your comfort zone there will be insecurities, but you will also experience growth. Doing something that challenges you will provide extra motivation to get better at whatever you are doing. Even if what you do doesn't meet your hopes or expectations, you likely will notice and enjoy your newfound skills.