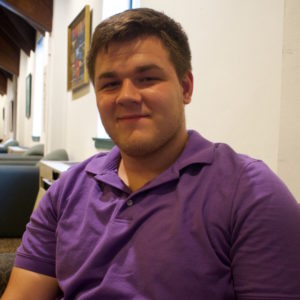 1. What do you teach at Metro Music Makers?
Guitar, trumpet, piano, bass, ukulele
2. When did you first start taking music lessons?
I started taking trumpet lessons in 4th grade. I taught myself guitar until college, when I took up lessons sophomore year.
3. What musician inspires you the most, and why?
JB Brubaker. He's is a phenomenal guitarist from all aspects. His music challenges me to practice and perfect. I feel accomplished when I am able to play one of his songs, each time I learn a new one. He also is a musician who has a great career and tour life while still holding up a great family life, as he was married about a year ago and just had his first kid. For that, he is my number one inspiration.
4. What was your first concert?
Volbeat, Lamb of God, Metallica in 2008 back home in Buffalo, NY
5. What was your favorite concert, and why?
Actually the concert I most recently went to is my favorite: August Burns Red and Parkway Drive. These are my two favorite bands, and I never thought I'd see them play together. Parkway is my favorite, and they were amazing — and I was right up front for them. August Burns Red (who JB Brubaker is a part of) was amazing as well, although we were pushed back a little for that one.
6. What's the latest in your own music world?
I am preparing to live stream covers, originals, and editing/recording on Twitch.tv in the coming months. Hopefully I will be starting to gig again as well, now that I have the time.
7. What's the latest in your world outside of music?
I'm going to try to get back into stand-up as well. I miss it from when I was in college. I also just got back from vacation. I went home to NY to visit my mom who just beat cancer! It was good to have real chicken wings and pizza too.