written by Julie Tiemann, Communications Director at Metro Music Makers
With Spring Break and summer vacations approaching, your family might be looking for a fun getaway. Why not combine travel with your love of music? Nashville, also known as Music City, U.S.A., is a short drive from Atlanta, but it offers an abundance of unique experiences.
My family recently spent our daughters' winter break in Nashville. We did a lot of research before our trip on what our daughters, seven and eight years old, would most enjoy, and I thought I would share our experiences with you. We also have compiled a list of what we want to do when the girls are a little bit older (you know you love a city when you spend your first night there planning your next trip!), so if you have older kids, keep reading too!
We stayed outside of the city limits in the town of Brentwood. This is a more affordable option, and the sights and sounds of Nashville are just a few minutes away. However, when our girls are older (or if we were to do an adults-only getaway), we plan to stay in the heart of Nashville. There are several great hotels downtown that would allow you to walk to dinner, to check out who's playing at the honky-tonks on Broadway Street, or to a catch a show at the Ryman Auditorium without ever having to get in your car.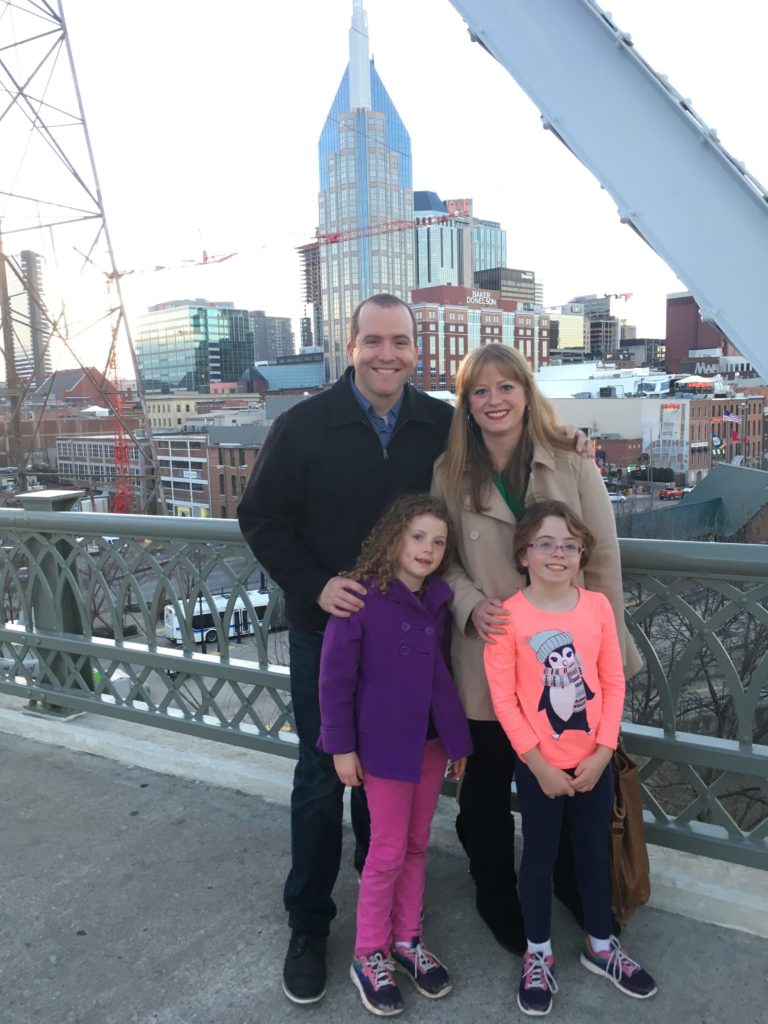 Our first night in Nashville, we started out with a stroll on the Cumberland River pedestrian bridge, and then enjoyed dinner at the Old Spaghetti Factory, replete with stained glass, beautiful chandeliers, and a trolley car situated in the middle of the dining room. After dinner, we took to the streets. The sun had already gone down, and the city was bustling. Our girls thoroughly enjoyed walking by the local bars, clubs and honky-tonks and hearing the music pouring out into the streets. It seemed every few feet you could hear another musician equally as talented as the one before. We even stumbled on a music-store concert by Charles Esten (star of the TV show "Nashville")!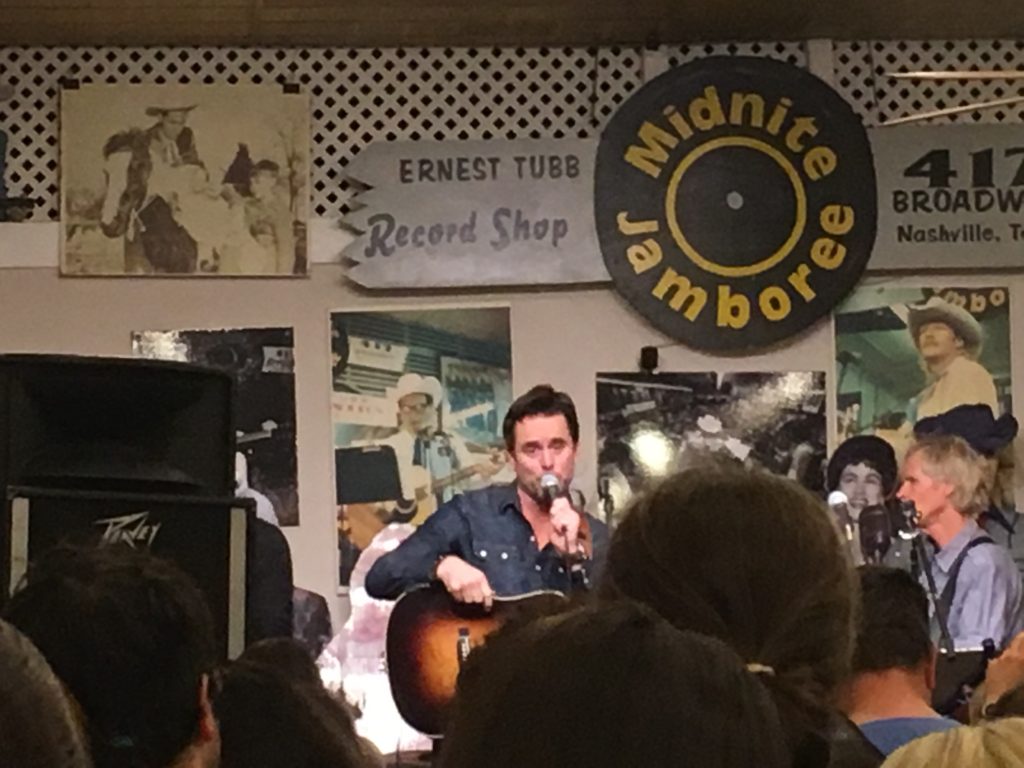 The Grand Ole Opry was one of the major highlights of our trip, and something we'd recommend for anyone, no matter the age. The show is divided into short segments, and each artist only plays 1-2 songs each, so it should hold your children's interest more than one solo act would. It also includes a mix of old and new country, so there's something for everyone, and the fact that it's a live radio broadcast as well adds a lot to the excitement and nostalgia.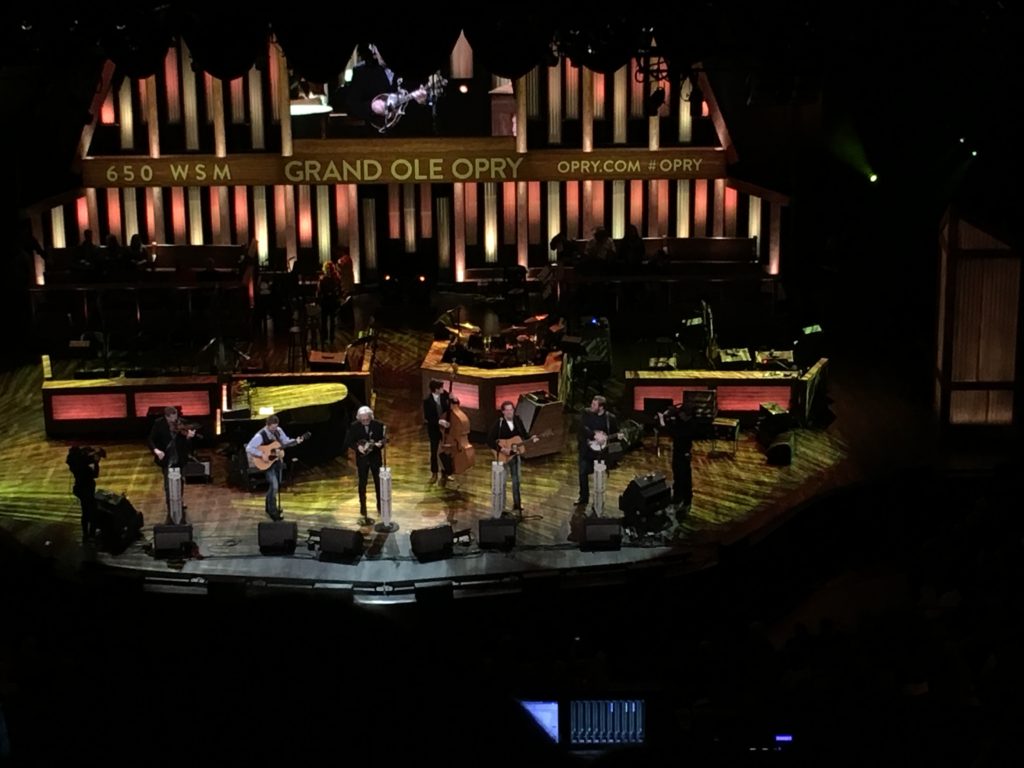 We ate dinner beforehand at the Aquarium Restaurant, which I wholeheartedly recommend if you will be attending the Grand Ole Opry. It likely won't be the best meal you've ever eaten (or the cheapest), but if you can get reservations, you'll find it to be a very convenient way to get great parking to the Opry, and you can walk to the show from the restaurant. (And your kids will love the restaurant and seeing all the fish!)
In the category of non-musical must-dos is Centennial Park and the replica of the Parthenon. Be sure and take a Frisbee or ball, because you'll likely want to hang out on the beautiful lawn with the rest of Nashville if the weather is nice. We spent our Saturday at the Nashville Zoo (our seven year old is obsessed with an unusual animal called a tapir, and they actually have one in Nashville), and while the zoo is smaller than some other big-city zoos, it's very well done. If you're wanting an escape from the crowds and the city life, be sure and check out Radnor Lake – miles of trails around the lake will help you burn off some of that Nashville barbeque. Also, keep an eye out for some of the really cool murals scattered all over Nashville's walls.
There were things we didn't get to do this trip that we would love to do on a return trip, especially when our kids are a bit older, including visiting the Country Music Hall of Fame, seeing a concert at the Ryman Auditorium, and taking in a show at the Bluebird Café. From everything we read about the Bluebird, you'll want your kids to be old enough that being quiet for an hour or two to listen to acoustic songwriters isn't torture. However, if your child is already expressing an interest in songwriting, one of the "in the round" shows at the Bluebird may be fascinating and motivating to them! Also, if you have high school age children, you may want to visit Belmont University or Vanderbilt University. Belmont in particular is known for its music and music business programs.
Our family fell in love with Nashville, and if you love music, we think you will too. Safe travels, and have fun!
P.S. Bonus tip: Get a burger at the Pharmacy. Trust me.