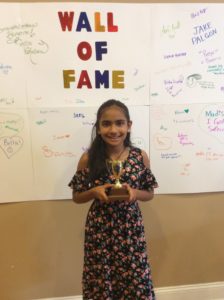 Metro Music Makers was honored to host another NFMC Junior Festival this year for our students. This event offers students a chance to be evaluated by judges in a noncompetitive environment. Each student must memorize and perform two pieces, one of which must be chosen from the official NFMC (National Federation of Music Clubs) bulletin. The pieces in the bulletin are all written by American composers, so this exposes our students to modern American composers, as well as giving them a low-pressure audition experience.
Students receive ratings from 1 (Needs Improvement) to 5 (Superior). The judge also takes notes on the student's performance, and the student receives both the rating and the notes immediately. Students who accumulate 15 points over multiple festivals receive a trophy.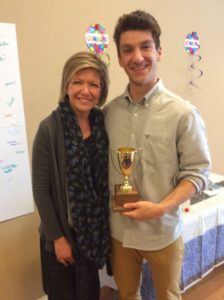 This year, Metro Music Makers had over 100 students participate in the event! We celebrated with 14 students who received their 15-point cup, and three students who received a 30-point cup.
We also had one student receive a coveted 45-point cup! Matthew Bisciotti has been taking piano with Metro Music Makers since he was 5 years old, and he's participated in NINE Federation Festivals, earning a Superior rating each time!
We are proud of all of our students who worked hard to prepare for their Festival performance, and we hope everyone enjoyed the experience!