Contributed by Melanie Latty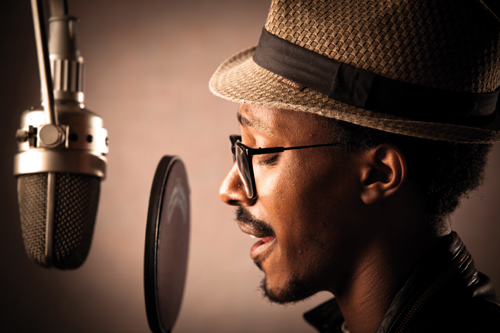 Are you interested in recording professionally in the music industry? Do you want to successfully get your music out to the public, or just learn the basics of breaking into the music industry? I got the scoop from an industry insider on how to prepare and make the most of your first professional recording session! Liby V, young and highly experienced music professional, has worn the hats of many important roles in the music recording industry (Music Producer, DJ, Audio Engineer, and Songwriter). He began his career by creating beats in high school, and went on to get a degree in audio production from The Art Institute of Atlanta. Artists from Epic, RCA, Atlantic, Universal, Warner and Sony are frequently looking for his latest tracks. Liby's latest projects are tracks for three-time Grammy winner Usher's upcoming album, eight-time Grammy winner Beyoncé's next album, and soundtracks for upcoming films Fast and The Furious 8, and a movie featuring Will Smith. Below you'll find several helpful insights into the music business from Liby, he'll debunk several myths about the music industry, and share how to create strong rapport with your producer before and after stepping into the studio.Here are Liby's top nine tips for anyone who is planning to record in a studio for the first time.
1. Know yourself. Figure out who you are and own it. If you don't know what your style is, your music producer and audience will not know who and what you stand for. Know yourself and own it. No apologies.
2. ALWAYS Be Prepared. If you're a vocalist, warm up your voice BEFORE your scheduled session begins. Don't waste any time while you're in the studio. Arrive early and show that you're ready to jump in.
3. Invest in Your Craft. Practice recording yourself before coming to the studio. Do several takes. Record every possible idea. Work more on the song if you're a songwriter and spend less time in the studio by having a clear idea of what sound you're looking for. Musicians that do this BEFORE their session ALWAYS walk out with better results guaranteed.
4. Confidence. Liby says, "You have to believe in yourself before anyone else believes in you".
5. Patience. Many artists believe that simply recording a demo and putting it out there is the key to success. "The music business is 10% music and 90% business." It's imperative to understand its structure before releasing random music on YouTube. There is a system and without the right tools and people, an aspiring artist should not expect quick results.
6. The truth about major labels: Before signing with a major label, realize that you are entering the music business. This means unless you were selling record high sales of albums before signing with major labels, major labels will dictate which kind of music you perform based on what the public is demanding now.
7. STOP IMITATING OTHER ARTISTS. Liby states this is his greatest pet peeve and a popular music trend with several artists he works with. He emphasizes the importance of finding your own sound and making the music your own. Producers are always on the search for new and unique talent. The classics are classic for a reason, and their unique sound should be given respect, but more so, be true to your own sound. There is a higher chance the right producers will approach you if you stay true to your own work.
8. It's a Luxury. If a music producer accepts you as a client, they want you to understand that being in their studio is a privilege. This is their home away from home and regardless of price, they will be up 24/7 working on mastering your recording and giving it back to you in a timely manner. Great appreciation, strong communication, and respect will go a long way and help you create solid relationships with quality producers.
9. Be consistent with your sound. The key to becoming a great musician is to practice everyday. Make sure you prepare all ideas. Unless you are creating an improv track, a consistent melody will produce better results and fewer retakes.
We hope you found this insider info helpful and inspiring. Share this article with anyone you know who is trying to break into the music industry or interested in getting started!