Our company is thrilled to announce that we now offer in-home lessons for woodwind instruments as we welcome the very talented Mr. J.T. Lee to the Metro Music Makers team. Mr. J.T.'s expertise includes a variety of instruments – saxophone, bass, piano, guitar, flute and clarinet; and we know that our students are going to really enjoy lessons with Mr. J.T.
If you or someone you know is interested in scheduling lessons with Mr. J.T., please contact us at info@metromusicmakers.com or click on the Contact Us button at the top of the page.
Read further for Mr. J.T.'s full bio:
J.T. Lee is a very talented multi-instrumentalist. He is proficient in playing and teaching saxophone, bass, piano, guitar,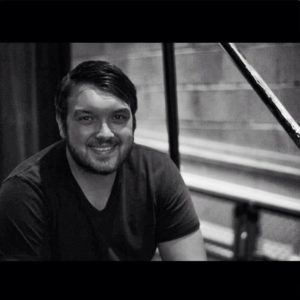 flute, and clarinet. His students, whose ages range from 6-65, generally find themselves to be more advanced than their peers, often placing in higher chairs at district and all state band. In addition to teaching one-on-one lessons, J.T. has successfully orchestrated and instructed student ensembles. J.T. is a fantastic musician with a great personality that makes him an even better teacher for students of any age.
He began playing at the age of 11. At 12 he started in his first jazz band, studying songs by Miles Davis, Charlie parker, Cannonball Adderly and others, as well as the art of improvisation. At 17 he played his first professional gigs at local churches. Upon graduating he was accepted to a number of music schools, but chose to attend North Georgia College on a full scholarship. There he studied with extremely talented players including jazz legend Tony Carere (Buddy Rich Big Band), Kenyon Carter (Kid Blue, Kenyon Carter Quintet), and Andy David (David Brothers Band). It was in college that he began to study a plethora of instruments and styles.
Since graduating J.T. has played with break out artists in the Atlanta area such as up and coming country singer/songwriter Caitlin Gutierrez. He has appeared on the Home EP by Joe and Christian Leaphart; a group he also tours with from time to time. Along with playing on a consistent basis, J.T. assists other artists as a songwriter and arranger.
Currently J.T. is not only a professional musician, writer, and teacher but serves as the Music Director and Youth Creative Director at Cross Church in north Atlanta. He is finishing a Masters Degree from Liberty University and is scheduled to graduate in December. He and his wife Virginia have been married for nearly 4 years and have a son named Asher, who just turned 1.