If you checked out our New Year post last week, you know we've got plans. BIG plans.
One of our goals is to expand our Music Therapy program, and find new settings and new ways of bringing Music Therapy to clients in the community.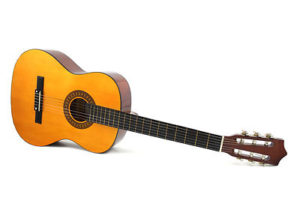 We've got three board-certified Music Therapists on staff here at Metro Music Makers (Sara R. Guinn, M.M.Ed, MT-BC (that's me!), Sarah Seo, MT-BC, and our President, Allison J. Boyd, MT-BC) and we are proud to offer this type of in-home treatment intervention.
January is Music Therapy Advocacy Month, and we're kicking it off with a look back at some of our previous articles about Music Therapy.
Stay tuned to our blog this month to learn more. Have specific questions about Music Therapy or Music Therapy topics you'd like to see us blog about? Tweet them to us at @metromusicmaker, and you could see your questions or ideas right here!