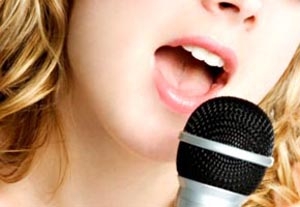 I know many singers, voice teachers, choir directors, and anyone who works with singers are well aware of these terms head voice and chest voice.  However, not all professionals agree on their meanings.  For this reason, I'd like to offer my definitions, and I invite other singers and voice teachers to respond with their own thoughts.
I'll start with head voice.  In general terms, head voice is the more "classical" voice, meaning it's used much more in choral and operatic singing.  Getting more specific, however, singers find it's simply a timbre, or tone color, that allows us to extend our ranges upward.  Of the two voices, head voice and chest voice, head voice is an airier, thinner sound that simply grows stronger as singers execute higher notes.  Secondly, just because it's a thinner sound does not mean it's a bad sound.  If singers wish to extend their ranges to reach higher notes, they must let their voices lighten up and slightly thin out.  Also, as they sing higher, their voices will strengthen by themselves.
For chest voice, I'm guessing many singers think it's simply the speaking voice, or maybe the voice only male singers should develop. Not so.  I believe it's not only a voice that should be developed by men but all singers.  Of the two voices we use, it's a richer, more mature voice that instinctively more people enjoy.  Unfortunately, some singers don't develop it because they believe they'll damage their vocal cords.
Chest voice will not damage the vocal cords, if singers practice correct support and don't feel a gravelly, cough-like sensation in the throat.  I tell my students, "No matter what voice you're using, always keep the soft palate raised high, and don't feel the resonance in your throat!"  Singers can and should feel resonance in their nasal cavities and their mouths, but rarely, if ever, in the throat.  Ideally, they should strive for a balance between the two.
Ultimately, head voice and chest voice are just terms used for vocal sensations.  As a singer, if more people compliment your head voice, use that on as many notes as possible; if you're more successful with chest voice, use that.  This is where instinct comes in.  Voice teachers want students to have the most beautiful voice possible throughout their range.  Trust your own judgment as to what sounds best, but trust your voice teacher if they say, "singing that way will damage your voice."
On a side note, I encourage singers to read up on chest voice and head voice in 101 Singing Tips by Adam St. James.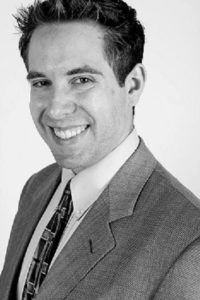 Contributed by Stephen McCool – freelance opera singer, voice teacher, and piano teacher now living in Duluth, GA. stephen@metromusicmakers.com
This past season Stephen made his operatic debut in the title role of Figaro in The Marriage of Figaro with Peach State Opera in Atlanta.  Over the past two seasons he also sang in the Atlanta Opera chorus in The Golden Ticket,Lucia di Lammermoor, and Carmen.  Aside from opera, Stephen had a chance to stretch his acting skills when he made his professional theater debut as the young man in The Last Romance by Joe DiPietro at Stage Door Players in Dunwoody, GA. In addition to teaching and performing, Stephen works as a staff singer at Decatur Presbyterian Church. Stephen joined the teaching staff of Metro Music Makers in 2011.