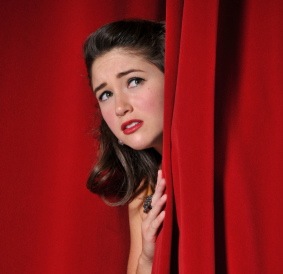 I know many students out there love the thrill of making music, but for one reason or another they are terrified of performing for others.  If performing for friends doesn't stress them, maybe they get very nervous at a big audition.  Either way, I want to give everybody a few ideas to make performing bearable, and possibly even enjoyable.
            First, I'm sure everybody has one thing they do really well.  Maybe you regularly play great soccer or basketball games, or you're constantly praised for creative writing.  That gives you a certain high level of confidence, right?  You can have that confidence going into any performance situation and it doesn't take years to achieve.  All you really need is your imagination.  The power of positive thinking really does give you confidence and calms nerves.  Personally, I've used this technique by imagining I just gave several flawless performances the past year, and as I walk onto the stage everybody can't wait to hear me.  They're not out there to judge me.  They absolutely can't wait to jump up and clap because, before I begin, they know the performance will be fantastic, and so should you!
            Another technique might appeal to your competitive nature.  If this is you, imagine the only other person performing on recital day is your archrival.  They aren't phenomenally more talented than you, and maybe at your last competition they placed first while you placed second.  You know for sure they just got lucky, and now's your chance to prove it.  Also, the main point with this idea is the other person only performs slightly above your level.  If that person has performed for a decade and you've only had a month of lessons, this becomes complete fantasy and it will not inspire you to perform your best.
            Also, where you perform makes big difference.  I'm sure all athletes have heard of the home field advantage.  And I just learned that statistics have shown that even test takers perform differently in different settings.  My point is this.  All people are territorial.  If people are asked to perform on someone else's turf, subconsciously they will feel nervous.  However, there is hope.  Arriving early at your performance space, and familiarizing yourself with your surroundings, will make you feel less intimidated.  Also, practicing and performing in different places – church, school, a friend's house – will put your more at ease when asked to perform outside of your own home.
            Up to this point I've talked about preparing mentally for the big day. Now I want to stress simply having a positive mindset is no excuse for not doing hard work and thoroughly learning your music.  Please make sure you know your music and perform it several times from memory before the big audition or recital.  And know your learning style.  If it takes you a long time to memorize, start memorizing ASAP.
            Lastly, if none of these suggestions particularly applies to you, just think of a time when you're sure nobody was judging you.  At its core, fear of performing is fear of being judged.  When you take that away, any activity instantly becomes pleasurable.
Break a leg!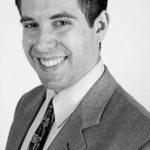 Contributed by Stephen McCool – freelance opera singer, voice teacher, and piano teacher now living in Duluth, GA.
This past season Stephen made his operatic debut in the title role of Figaro in The Marriage of Figaro with Peach State Opera in Atlanta.  Over the past two seasons he also sang in the Atlanta Opera chorus in The Golden Ticket, Lucia di Lammermoor, and Carmen.  Aside from opera, Stephen had a chance to stretch his acting skills when he made his professional theater debut as the young man in The Last Romance by Joe DiPietro at Stage Door Players in Dunwoody, GA. In addition to teaching and performing, Stephen works as a staff singer at Decatur Presbyterian Church. Stephen joined the teaching staff of Metro Music Makers in 2011.