Meet Brandon Robold, the Director of Business Development at Metro Music Makers. Brandon brings music, teaching, and business experience to his role. Brandon is also on our Nashville-based team.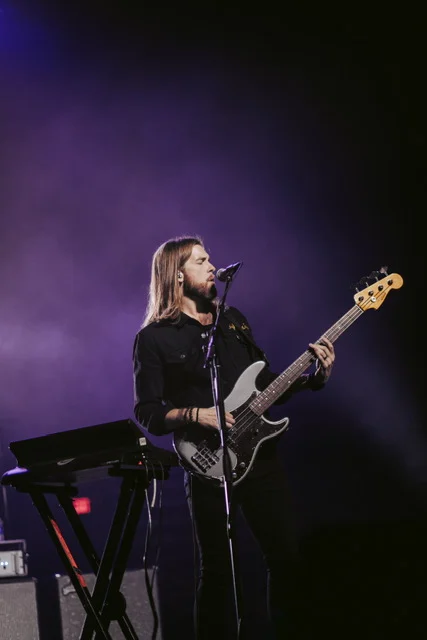 1. How long have you been working with Metro Music Makers, and what do you do?
As of June, I have been working as the Director of Business Development for Metro Music Makers.
2. What is your musical background?
I grew up playing bass and guitar in church and local bands. In college, I traveled on scholarship, playing bass for a school-sponsored band. I have taught lessons for many years and have played in many different bands of all styles of music. Currently, I am on the road as the bass player, background vocalist and musical director for Grammy award-winning Christian artist Zach Williams.

3. What is your first musical memory?
Watching my Mom and Dad lead the worship music at our church.
4. What was the first album you bought?
Matchbox 20's Yourself or Someone Like You on CD. I haven't listened to it in a while, but it is still one of my favorite albums.
5. Who are you listening to right now?
Jason Isbell. In my opinion, he is one of the best songwriters today.
6. If you're not working, what are you doing?
I love spending time with my wife and two children, working out and cooking.
7. What's the latest in your world outside of work?
Unfortunately, because of COVID-19, our tour has been cancelled. On the bright side, I am getting to spend so much time at home with my family, creating wonderful memories together. We have been going to the pool, fishing, and having fun movie nights. My wife and I are also starting a children's consignment sale business here in Franklin, TN, so we are staying very busy.