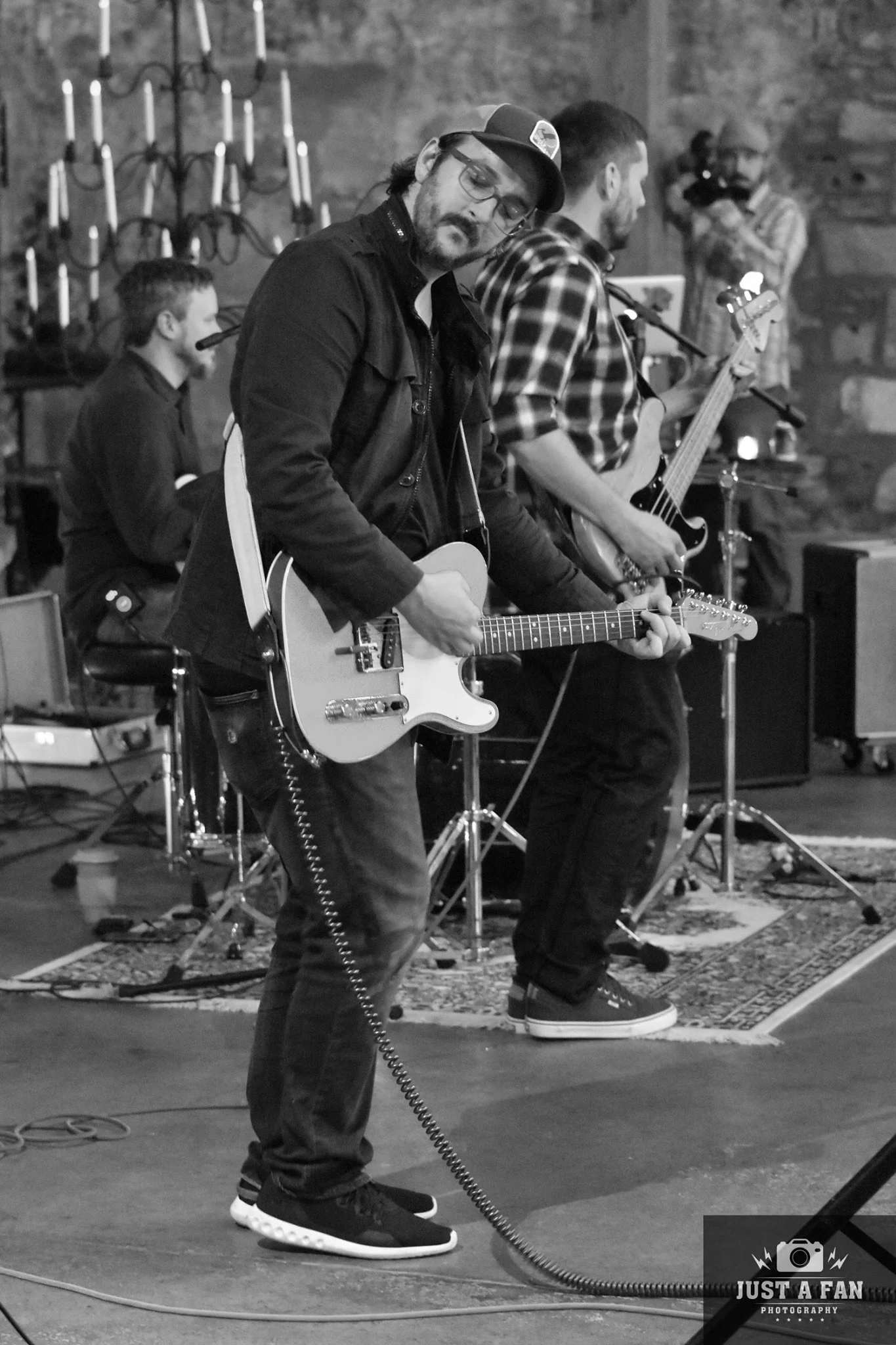 1. How long have you been teaching at Metro Music Makers, and what do you teach?
I teach guitar, piano, bass, banjo, mandolin, ukulele and Rock Band. I've been with Metro Music Makers for almost five years.
2. What is your first musical memory?
I grew up in a very musical family. My dad and his brothers played all the time. My grandfather was a world-renowned jazz musician. I don't remember a time when I wasn't listening to live music.
3. What was the first album you bought?
I joined the BMG music club when I was in middle school in the 90s and got 12 CDs for a membership fee. I got Green Day, Nirvana, R.E.M., Pearl Jam, and so many others. The company eventually went out of business because they let a bunch of minors apply for a line of credit to buy the membership. Oops!
4. Who are you listening to right now?
I love LOVE the new Forq album. I've been listening non-stop to a bootleg of the Oysterhead show from a week ago. The Frank Zappa Halloween show from 77 is on Spotify and I've been listening to all 15+ hours of it a lot!
5. Why do you love teaching?
What's not to love? I get to teach kids (and adults) how to rock!
6. Who inspires you as a musician?
I just listened to a podcast with Huey Lewis and he talks about his hearing loss. It's devastating. To hear about one of my favorite musicians losing his hearing, unable to write music, unable to perform — it's just heartbreaking. He's gone through some dark times since the diagnosis but has come out the other end pretty positive. Even has a new album. Pretty inspiring.
7. What musical accomplishment are you most proud of?
I'm on track to get two million streams in over 75 countries on Spotify before the summer with my original music.
8. Tell me about one of your best moments as a teacher.
When a student gets it. When they really dial in the song or have that lightbulb moment with a concept, it's a real joy. Makes every challenging moment worth it.
9. What's the latest in your own music world?
I'm working on two new albums. They're both concept albums with two very different stories to tell. I'm also playing in a new band that is performing at several festivals and events over the next few months.
10. What's the latest in your world outside of music?
There's no world outside of music.