Keshav Gurudutt is six years old and has been studying piano for a year with Metro Music Makers. His instructor Kristen Van Dyke recently interviewed him for our Student Spotlight series.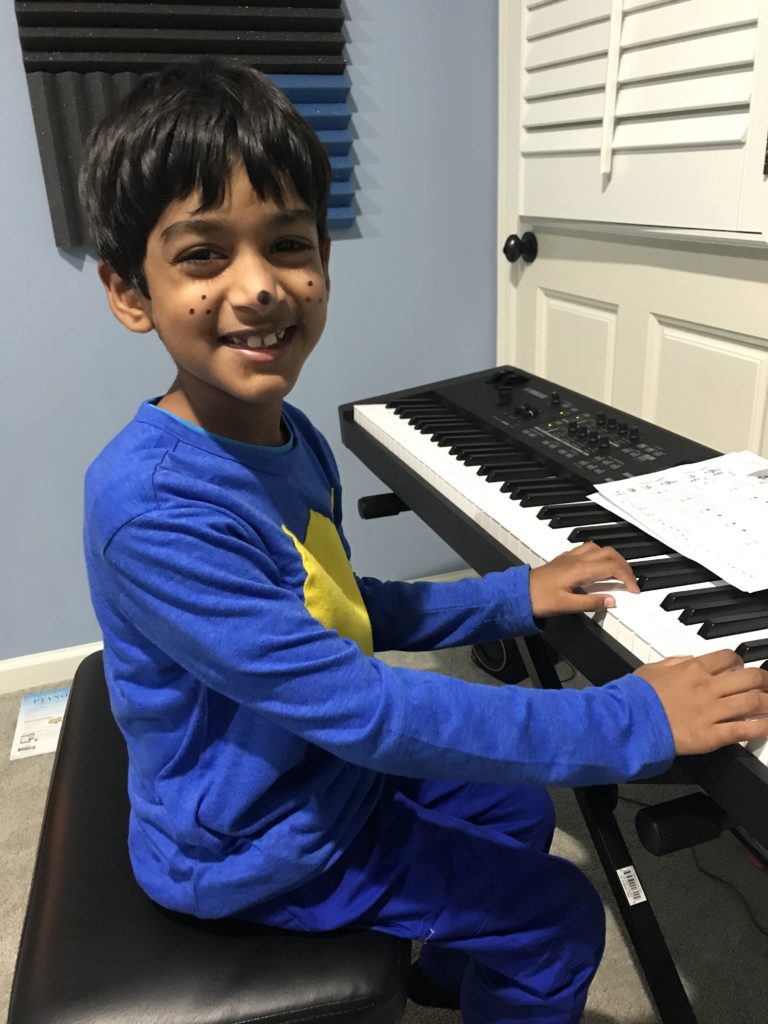 Why did you choose to study piano?
"I like how it feels when I play the keys!'
What kind of music do you like to listen to? Who's your favorite band or musician?
"I like Christmas music and Krishna Ganam music."
What do you love about music?
"I like the sounds that music can make."
What do you like to do when you're not playing music?
"I draw, do karate, and I like going outside to play."
Do you play any sports or do any other activities outside of music lessons?
"I take karate."

What's your proudest accomplishment so far in life?
"When I get a new karate belt. I just got the green belt! "
What's your favorite movie or TV show?
"Cars."
What's your favorite food?
"I love pizza."

What's your favorite subject in school?
"Recess."
If you were going to be on a reality TV show, would you rather be on American Idol, The Voice, or America's Got Talent? Why?
"America's Got Talent so I could show my karate skills by breaking some boards!
What do you want to be when you grow up?
"An astronaut."
What else would you like to tell us about yourself?
"I have a little sister. I like being a big brother!"