Sara Longwell has worn many hats at Metro Music Makers in her seven years with our company, and she's donning quite a few even now. In addition to teaching piano, voice and guitar, she teaches adaptive lessons on the same instruments, provides music therapy services, and serves as both the Director of People & Community and the Music Therapy Supervisor.
We sat down with Sara to get to know her better, and she was gracious to share some of her favorite musical memories and teaching experiences with us, as well as a bit of what's going on in her world outside of music.
What is your first musical memory?
My father has a tremendous love of music, which he passed on to me and the earliest musical memories I can conjure involve him teaching me to play a hook from The Beach Boys' "You Still Believe in Me," on my first little toy xylophone. I can also remember him singing "In My Room" and Paul McCartney's "I'm A Bluebird" to put me to sleep at night.
What was the first album you ever bought? Do you still listen to it?
The first album I ever bought for myself was the soundtrack of The Lion King on cassette tape. Do I still listen to it? In true circle of life fashion, only when I'm watching the movie with my 2-year-old.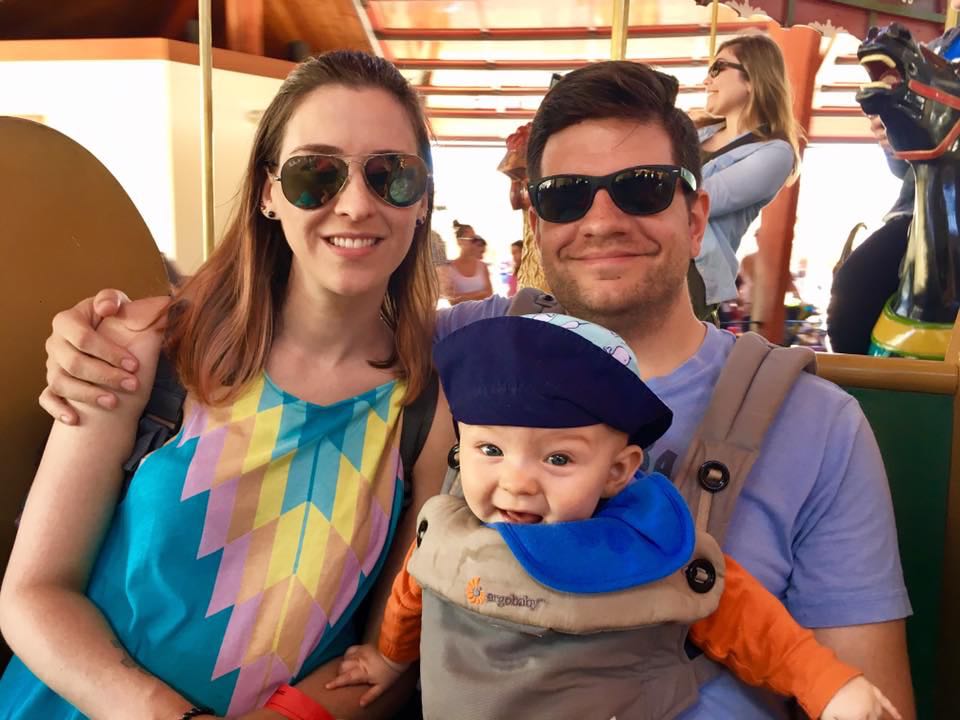 Who are you listening to right now? What do you like about it?
I'm a seasonal listener, and one of the things I love to listen to in the Spring is Paul Simon's Graceland and Rhythm of the Saints albums. There's just something ethereal and knowing but also very grounded about them. Something timelessly human. And of course, the incredible beauty of Ladysmith Black Mambazo's vocal performances on those albums gives me chills and joy and heartache all at once, no matter how many times I hear it. Also, Paul Simon's wordplay on these albums is so charming and clever.
Why do you love teaching?
I love teaching because it's this opportunity to give so many things to my students. I get to share my love and knowledge of music with them, of course, but I also get to share a lot of my life wisdom with them. There were many teachers, mentors and other non-family adults in my life that were so important to me growing up. They were paying attention. They fully accepted me the way I was. They showed me that there were trustworthy and good people in the world, and they helped make me into who I am today. The gift of having that opportunity to be one more drop in that bucket for a child is enormous.
Who inspires you as a musician, and why?
That's a very long list, but today I'll say Patti Smith. Not because she has incredible musicianship or technical skill, but because of her fearlessness. I deeply admire the sense she seems to have that she belongs in any creative space she wants to occupy, whether that's music, poetry, prose or photography. I also admire the way that she expresses herself with so little self-consciousness and is more concerned with exploring and sharing her ideas than with perfection or perception.
What musical accomplishment are you most proud of?
Just generally, I would say it's having had the ability to help adaptive students have the opportunity to perform alongside their peers in our recitals. It really fills my heart to give them that space and know that in that moment, the same doors are open to them as are open to any other child their age. Their unique gifts and spirit deserve to be seen, and it means a great deal to me to get to offer them that.
Tell me about one of your best moments as a teacher.
There have been so many wonderful moments given to me in my time as a teacher. Recently, there have been a couple of times that, due to tough work schedules, I had to bring my toddler with me to a lesson. Seeing him in awe as he watched my students play, being touched by the way that my long-time students and their families were so welcoming and understanding, and just being able to have my family and their families be together was really something special. It made me think of all the times I taught lessons while I was pregnant, and how my son was hearing these same students play before he was even born.
What's the latest in your own music world?
I have been consulting with Teller Productions on the Atlanta Symphony Orchestra's current season of Music for the Very Young. I have been using my knowledge and training as a music therapist and early childhood music educator to do some amazing work with Scottie Rowell, co-creating the concepts for the MVY shows that he's been designing to introduce very small children to music experiences in a developmentally appropriate and engaging way. It's been an absolute pleasure so far, and I'm really looking forward to hopefully continuing to work with him on future seasons.
What's the latest in your world outside of music?
We are planning to co-own and care for chickens with our amazing next-door neighbors and friends! The coop will be on their side of the property with a tunnel bridge leading to a free run on our side. Currently we're hoping to get it all up and running this spring and summer.