Every year, students from pre-K through grade 12 around the country compete in Reflections, an arts program sponsored by the PTA. The categories range from film and dance to music and visual arts, and each year has a different theme upon which the students base their original creative works. This year's theme is Heroes Around Me.
Metro Music Makers is thrilled to announce that several of our students had their submissions chosen as winners at the county level, and they will now go on to compete at the state level.
Lulu Dobson wrote a song called "Hero Heart and Hero Hand" about her dog, who passed away in September. She also recorded the song playing her ukulele.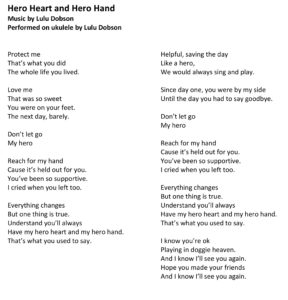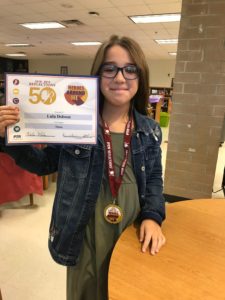 Elliott Boyd won for the 4th grade submission in the music division for North Fulton County with his original song, "Everyday Heroes."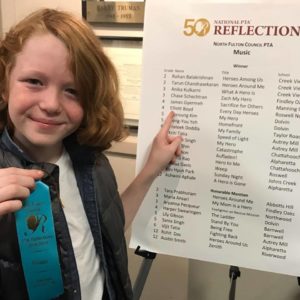 "Heroes around me, helpful and kind. Moms, dads and teachers and everyone. If you need help, call on them. They'll be a-savin' your life today." You can listen to his song here.
Also, two Metro Music Makers sisters placed in Reflections in multiple categories. Jasmin Singh placed in both Music and 2D Visual Art categories, and she received an honorable mention in Photography. Sania Singh placed in Dance and received an honorable mention in Music.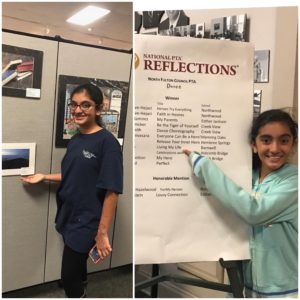 Congratulations to all the Reflections participants! You are OUR heroes!