written by Mark Grundhoefer, instructor at Metro Music Makers
At the beginning of the summer, I was invited to be a part of a compilation album called "Recollections Vol. 1" by Sonder House Records. This 18-track album features solo musicians from all over the world. From Australia, to South Africa, England, Italy, Sweden, Spain and Norway, Canada and the US, 18 musicians submitted original instrumental tracks and I was lucky to be one.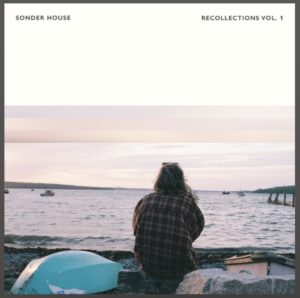 When Kyle from Sonder House asked me to be on the record, I had nothing composed or recorded. I had just come home from teaching lessons and was determined to find inspiration. No one would ever recommend forced songwriting, but I wanted to make a deadline. It was a warm Georgia night and as I sat on the back porch with my guitar watching my daughter chase fireflies, I started experimenting with phrases and riffs. I settled on a few and immediately went in and recorded it. Within an hour, I had the full track Night Light and sent it off for mixing and mastering. That was the quickest I've ever written and recording a song. It's the last track on the album, and I feel it really ties the whole thing together.
If you'd like to listen, you can stream/download on all digital platforms. Besides supporting me, you're supporting a team of multicultural musicians from every corner of the globe. Thanks for listening!
iTunes:  https://itunes.apple.com/us/album/recollections-vol-1/1420898333
Spotify: https://open.spotify.com/album/6ix1hZTHk45Npp220mqv7j?si=CCE9M9aXTJmVM2p3Vp38_A
~ Mark Grundhoefer
www.markgrundhoefer.com