by J.T. Lee, Metro Music Makers instructor
I've been a music teacher for about eight years now. Since I've been teaching, I've had tons of students, and I've had a lot of interesting experiences. Being a music teacher is great, but sometimes you wish you could tell people what you're really thinking, but for some reason or another, you're just not able to. So here it goes, a few confessions on my part. I'm going to fill you in on a few things your student's music teacher is thinking, but they may never say.
You are important to us!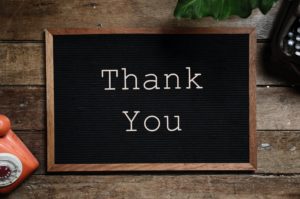 For many of us, teaching lessons is not just a passion, but we've managed to make it a living. Without you and all our other families, this wouldn't be possible. The time we spend each week with your student is important to us – sometimes even the highlight of our week. We love to see our students grow and succeed in their pursuit of music. We love to see the light come on as they begin to grasp the concepts we remember learning – the ideas and disciplines that helped shape who we are today. That's also the biggest reason why we hate missing lessons.
Consistency is key.
Musicianship is a skill built on consistency. Without that, it's hard to be a successful player. We totally understand that things come up, and sometimes even we have to cancel, but we never want to have to. Personally, I know every missed lesson is another week we fall behind, and I know I run the risk of never getting that time back. It's valuable time lost. That's why makeups and consistent lessons are so important to us.
We understand the impact we have on your child.
We love watching your children grow as both musicians and people. The real reason we do what we do is because every student's life that we impact becomes a little part of who we are. That's why you're important to us: because you allow us to leave our mark and pursue our passions, and, in some ways, create our own little musical legacy. It helps us see that what we do really does matter.
We really appreciate the little things…
We are aware that we are entering your home, and we take that seriously. We want to get to know your family beyond just a formal teacher/student relationship, so when families do things like offer us water or a seat at the table to try some food, it means a lot to us. It makes us feel like part of the family. In fact, some of the best things I've ever tried have been at my clients' houses! (I'm thinking of Granny Robinson's bundt cake or the first time I tried Indian food with the Dates.)
Though we may not always show it, teachers love knowing we're important to our students. We love the homemade Christmas cards and birthday letters. We love hanging out around the dinner table after lessons and hearing about how everyone's doing. At the end of the day, we love not just being another activity that students do, but rather being reminded of that fact that we are all part of the Metro Music Makers family.
One thing we DO try to say: We have the greatest students (and parents) in the world.
Though words cannot fully express it, we really feel like you're the greatest. Our students and their parents are the best, and for that reason we strive to be the best teachers we can be. I personally have some of the most encouraging, fun families I've ever had the honor of teaching, and I've taught a lot.
One of the best gifts you can give us teachers is the opportunity to work with more families like yours. Anytime you can refer us to your friends and family, you show us how you feel about us! The feeling is mutual, I assure you.