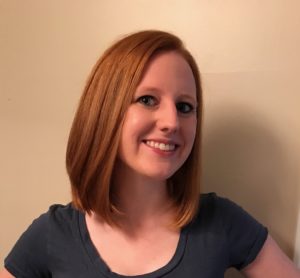 1) What do you teach at Metro Music Makers?
 I am one of the board certified music therapists on the team and also currently teach piano and voice. 
2) Do you play any instruments beyond what you teach?
I play guitar and ukulele and also have taught them as well!
3) If you could only hear one song on repeat the rest of your life, what would it be, and why?
This is so hard! I have spent at least the past 30 minutes thinking about this! I have to go with two artists because I just can't say one song. I could listen to Ben Rector and Michael Buble on repeat every day and never get tired of them!
4) What is the best part about teaching?
Getting to see my students' individual personalities and seeing them be proud of themselves.
5) Have you had any favorite performance experiences lately?
I enjoyed singing with the John's Creek Chorale last year!
6) If you could snap your fingers and get your students to do one thing, what would it be?
To not apologize every time they make a mistake during a lesson. It's a learning process!
7) If you hadn't become a career musician, what other career would you have chosen?
That's tough because I always wanted to be involved in the arts and literally can't imagine anything else. One of my secret dream jobs though is to be a game show host.
8) What's one fun or random fact about you that might surprise us?
 Fun fact: When I was younger I was chosen to be on the cover of a publication of Anne of Green Gables!