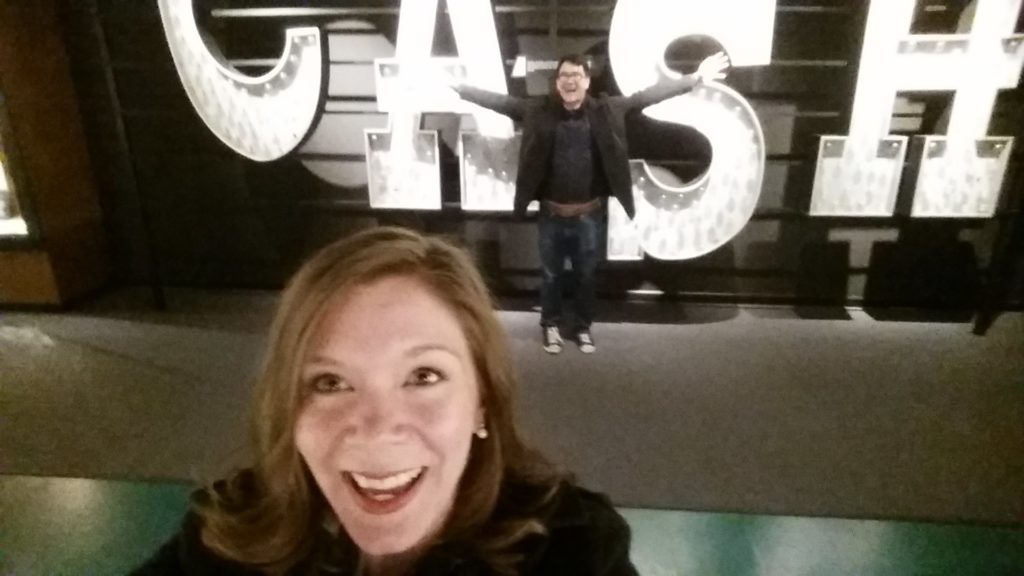 1) What do you teach at Metro Music Makers?
I teach piano, ukulele, guitar and voice with any of the other listed instruments.
2) Do you play any instruments beyond what you teach?
I enjoy tinkering around with the cajón and djembe!
3) If you could only hear one song on repeat the rest of your life, what would it be, and why?
Whenever someone asks me about my one favorite song I can never choose just one! "Hide and Seek" by Imogen Heap.  Everyone knows this song as "Whatcha Say" by Jason Derulo.  The popular version doesn't do justice to the original. The original song is all vocals/auto tune. It's weirdly beautiful. I'd choose this song because I have strong emotional reaction to it.  It's my number one favorite to blast and sing along to in the car.
4) What is the best part about teaching?
The best part about teaching is getting to witness my students surprising themselves. It always makes me laugh when they tell me, "There's no way I'm going to be able to do that!" and then a couple of weeks or months later we'll be in lesson reflecting back to that moment of disbelief. The best part of teaching is seeing that smile on their face when they realize that they were able to complete "the impossible."
5) Do you sing somewhere regularly?
In the shower!
6) If you could snap your fingers and get your students to do one thing, what would it be?
If I could snap my fingers and get my students to do one thing, it would be to help them understand the long-term importance of practice and the opportunities staying with an instruments provides them, whether it be playing in church, singing in choir, performing in band,  jamming with friends, or gigging around Atlanta.  Music is universal; it's a life skill that brings everyone together. Our ability to share that is one of the greatest gifts we have to give to others and ourselves.
7) If you hadn't become a career musician, what other career would you have chosen?
In 7th grade, I knew I wanted to be a music therapist/instructor (and maybe for one year in high school, I contemplated going into film, specifically cinematography). When I got to college, I contemplated becoming a Child Life Specialist in a medical setting, but overall my love for music won since it involved the two things I wanted in life: to use music every day and use it to help people discover something about themselves.
8) What's one fun or random fact about you that might surprise us?
During my junior year of college, I was lead guitarist/vocalist in an all-girl '90s rock band called Pillow Fight!