Every teacher has been there. Maybe you're there now. You have a student that just doesn't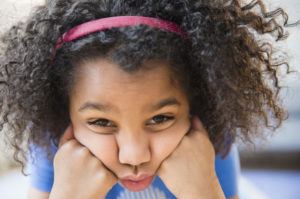 seem…excited like they used to be. Or worse, they seem actively frustrated. They aren't putting the same effort in that they were, or maybe they're still trying but it seems like a chore. This is painful to see when you're an engaged teacher who lives to keep their students excited and in love with music! So, what can you do to rescue their enthusiasm? Here are a few tips for shaking up your approach that could save the day!
1. DO NOT ignore the situation. There's a reason this is number one. The worst possible thing you could do at this moment is pretend it isn't happening and keep plugging away as usual. Any change, any attempt at improving things is better than sticking your head in the sand. Remember, your student isn't likely to magically find their excitement again on their own as you plod on with the same things you've been doing. It's your job to bring the magic back, so act now!
2. Talk to the student about it. You don't have to consult your neighborhood psychic or make wild guesses about what's going on with your student. Ask them what's up. Many teachers are afraid to do this, perhaps because they're afraid they'll hear the student say they don't like their instrument any more, and they don't want to open the door to losing the student. But even if your student does say these dreaded words, keep digging! Tell them you've noticed that they don't seem super excited about what you're working on, and ask them what they would be excited to work on. Sometimes dropping the lesson book to do one or two songs the student chooses is all it takes! Ask your student what they're feeling and how you can help. If they aren't sure, try some of the next few ideas.
3. Mirror your student's outside interests in the lesson. If you don't already know, find out what sports, activities or hobbies your student absolutely loves. What do they NEVER have to be told to do? What are their natural talents? Then figure out how to bring this into the lesson! Is your student an artist? Try a fun lesson where they do an art response to music (you play a piece and give them 30 minutes with whatever medium they choose to create some art that shows what that piece makes them feel or think of. Even very small children can do this.) Let them create their own album cover. Are they into sports? What kinds of physical games or activities could you bring into the lesson to teach concepts, since this could be a child who learns through their body? Are they super talkative and social? Maybe it's time to help them set up a band or other ensemble with some of your other students!
4. Make sure you have goals that are actually motivating for the student. It's so easy to fall into setting all the goals for our students, to help push them to the places we think are exciting and important. Teachers should shape their students goals and have their own teaching objectives, but think how bored you'd be if you were working hard to achieve things that you didn't choose and that you weren't really excited about. Parents' goals can also be something that the student wants to achieve to please them, but that again, they haven't self-selected. Include something to work towards that excites your student. Maybe it's playing in a band, learning a song they love that's a few levels ahead of where they are, or performing in a talent show or in public. If you have created all of your student's goals, ask them what they'd really like to do with their music, and them help them define steps on the way to that goal.
5. Find them a hero. Some kids really need a musical role model. Someone they can look up to and feel inspired by. Someone they want to grow up to be like. As you teach them about different genres and composers, show them videos of musicians playing in that genre and teach them about these people. Show them what's possible. Once you know your student's personality well, you're likely to be better at choosing musicians that they will see as cool and exciting. When they find those heroes, you can have them find out things like how that musician practices, what inspires them, etc. Maybe even have them send their musical hero some fan mail. These are all things that can help them feel connected and excited.
6. Bring in something, anything, new. If talking to your student hasn't helped, and none of the above seems to have solved anything, it's time to start bringing in some totally new materials and see what sticks. Have you tried composition with your student? Maybe they've never even considered the possibility that they can write music. Maybe your student would like to try improvisation, or playing with an ensemble, or just more games and creative approaches to teaching that aren't so dry and don't require sitting at a bench and staring at a book. There are lots of fun apps out there that use games to teach musical skills. Even if you're not sure what's needed, trying new things will at least get the student's attention and show them that you aren't going to just keep dragging them through the same routine. Try little mini-units about different genres of music (you might find one they truly love, and you can direct your teaching more towards that style)! Try teaching a little music history. Music has so many facets that we can show our students in an attempt to find what really excites them. And most kids, at the very least, will see your effort and appreciate that at least things aren't staying the same.
Have you found a successful strategy for getting your students excited again when they fall into the musical doldrums? Tell us about it in the comments!