Contributed by: Desiree Holliman
Desiree Holliman recently joined our administrative staff after earning her degree in Commercial Music from Belmont University in Nashville. She has some great advice for students who are interested in pursuing a music industry career. Her first recommendation is to get a college degree, and here are her top 5 reasons why: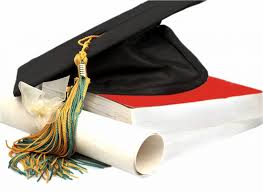 1. You will discover new territory.
If you like to stay in the musical cocoon of one genre, this major will force you to spread your wings and fly.  Unlike other music majors who stay focused on one style like classical or jazz, a commercial music degree will introduce you to new trends in music while sharpening the skills you already have.
2. You will understand what being "well-rounded" really means.
Okay, there is no way around it. You are still going to have to take theory class. But here's the good news – musicians with a strong foundation in theory and technique will always be the first choice for gigs, and the ability to perform in multiple styles will give you a leg up on the competition.
3. You will learn how to collaborate.
Collaboration is a key to success in the music industry. Working with other musicians contributes to a wide musical perspective and gives you insight into how others approach playing and songwriting. As a bonus, you will build your network of contacts in the industry.
4. Your professors will be important contacts as you make your intro into the music industry.
Your professors, who have years of experience and contacts, will become your first connections to the music industry. They provide mentorship, volunteer and internship opportunities, and introductions to other music industry professionals. Maintain your relationships with these professors, and they will be more than happy to assist you in your career.
5. You will have priceless opportunities to assess the competition and improve your own skill.
Competition is prevalent in all areas of music – performing, songwriting and teaching. It's important to remember that competition is what makes you better. Watching other talented students perform is the perfect motivation for self-improvement and practice.