When your child starts lessons (on any instrument), it's perfectly natural to hope they they'll discover a hidden gift for music. And in fact, one of the reasons we love working with young children is that we get the privilege and joy of helping them find their talents and their inner confidence. But how do you know what you can reasonably expect from your child?
I'll be telling you just that in a weekly Monday blog series, starting today! As a Music Therapist who also has a degree in Psychology, I'll be blogging about how a child's age and developmental stage plays into their ability to:
–  Practice on their own
–  Acquire new skills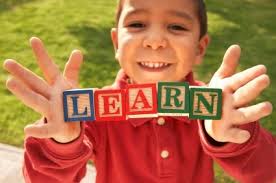 –  Set short and long-term goals
–  Understand more abstract elements of music, like expression
–  Progress through material and pass milestones of learning
–  And, much, much more!
I'll be breaking it down by age groups and talking about what you can (and can't) expect to see in each age range and developmental stage, based on research in developmental psychology and, of course, our own experience over years of teaching and working with children. It's our hope that this helps you view your young student and their progress through the lens of what is typical for their age.
The most important thing we want to reiterate in this series, however, is that EVERY CHILD IS UNIQUE. They all develop in their own way and in their own time, and we strive to respect that in our teaching and curriculum planning.
We hope this series will give you a useful frame of reference for your young child, so you know what to expect from lessons now and in the future!
Have a funny, surprising or interesting story about your student and how they've turned your expectations on their head? Tell us in the comments, below!