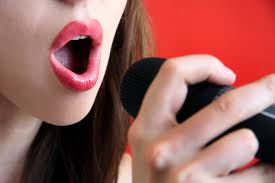 As all veteran singers know, vowels are the meat-and-potatoes of our trade.  However, I want to explain to young singers just a few of the different ways they may use vowels in their practicing to enhance their vocal skills.  In this article I'll talk about the importance of finding favorite vowels, round vowel sounds, when to modify vowels, and singing legato by focusing on vowels.
Sometimes a voice teacher will ask, "Do you have a favorite vowel sound?"  This may sound like a silly question, but all singers really do have a favorite vowel sound.  They may even have different favorite vowels for different parts of their range.  To me, a singer's favorite vowel is simply a vowel they sing that makes the richest, most mature sound possible.  Personally, on my highest notes I'll use a vowel like open O (like the word "bought") because it gives me a tall mouth position and I must drop my chin low to create the right amount of space.  Some of you will notice I mentioned "open O."  I don't want to talk about open and close vowels at this time, but if you're interested please ask your voice teacher.
Another reason I like O ("oh"), and OO ("who") vowels, is they're rounded vowels.  We call these rounded vowels because of the mouth shape needed to make them.  They also lower the larynx, or voice box, and thereby create more resonating space for the singer's voice.  My voice teacher constantly used the term "OO throat" as a reminder that my throat muscles should constantly feel like I'm singing OO even if I sing EE, AY, AH, OH, or any other vowel.
This leads me to vowel modification.  Every singer, male or female, will need to modify, or adjust, the vowel sounds they make at some point in their range.  Generally, this will happen in the top third of every singer's range.  But what new vowel should I choose?  The rule is to choose a vowel sound closely related to the one written, which uses a more open mouth position:
EE (as in "see") modifies to IH ("sit")
AY ("say") to EH ("set")
OO ("you") to UH ("look")
OH ("show") to AW ("saw")
But why so much fuss over vowels when we sing entire words in our songs?  It all has to do with being understood.  Generally, when we speak words in English they come out of our mouths much faster than when we sing them.  Think of it this way.  If somebody recorded you speaking and then hit a slow motion button, would they still understand you?  I bet they would not if your vowel sounds didn't stay clear for the entire length of the word.  Bottom line, if singers don't extend their vowel sounds when singing, and pronounce them clearly, they have no chance of being understood by their audience.
To extend the length of vowels, however, not every singer does it the same way.  I personally like to rewrite the text of songs I'm preparing.  For a segment of text like "The wind blows down" I would rewrite it "the wi ndblo wsdow n."  The idea is to end each note with a vowel sound.  Then, singers put the ending consonant sound at the beginning of the next word.  Just try it, and I bet you'll still be understood.
As I hope I've made clear, vowel sounds are much more than just good warm-ups or sounds in words we sing.  They are the vehicle in which a singer's voice soars out of their body.  And in my opinion, knowing what vowel sound produces your best sound is at the heart of making a quality singing tone.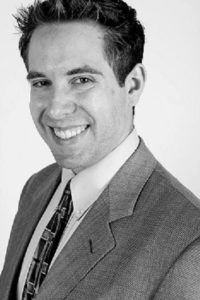 Contributed by Stephen McCool – freelance opera singer, vocal instructor, and piano instructor. stephen@metromusicmakers.com
Stephen made his operatic debut in the title role of Figaro in The Marriage of Figaro with Peach State Opera in Atlanta last season.  He also performed in the Atlanta Opera productions of The Golden Ticket, Lucia di Lammermoor, and Carmen.  Aside from opera, Stephen had a chance to stretch his acting skills when he made his professional theater debut as the young man in The Last Romance by Joe DiPietro at Stage Door Players in Dunwoody, GA. In addition to teaching and performing, Stephen works as a staff singer at Cathedral of St. Philip in Atlanta. Stephen joined the music education team of Metro Music Makers in 2011.