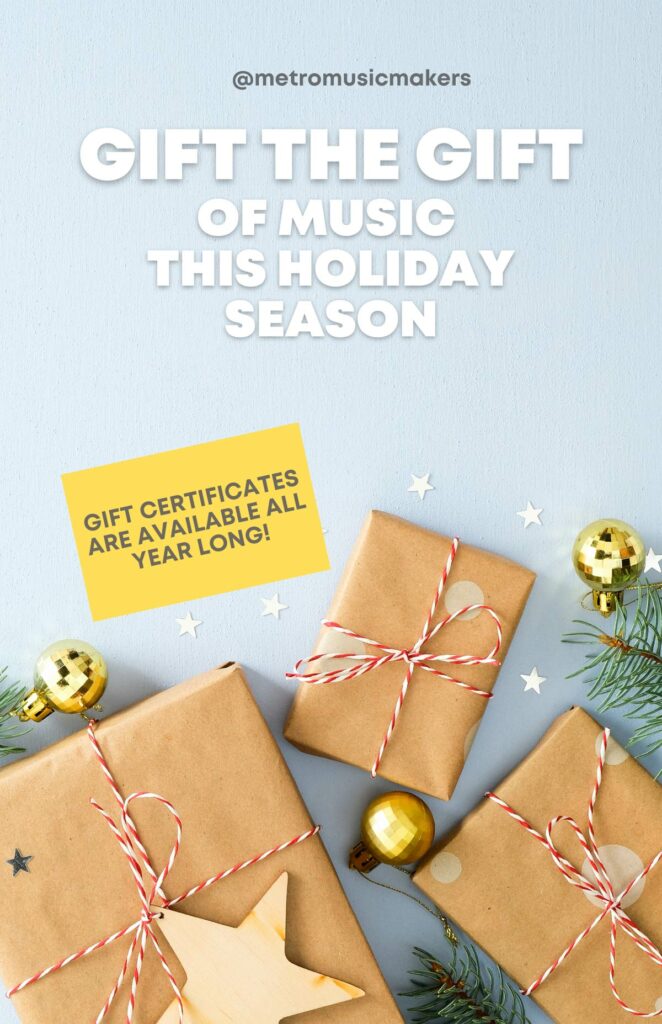 We may be biased (okay, we're very much biased), but there is no greater gift you can give a loved one than the gift of music. We offer customizable gift certificates for online and in-home* lessons, as well as our online classes—choose your amount or select a package deal.
Plus, now that our online lessons program has expanded, you can even gift lessons to friends and family all over the world! All the recipient needs is a computer or tablet, an Internet connection and an instrument, and they'll be ready to make music. If you have any questions, please contact our office to discuss the best option at info@metromusicmakers.com or 678-921-3491 (or toll-free at 877-738-4510).
Choose the amount of gift certificate you would like to purchase:
Note: Gift cards can only be used for new services and expire 1 year after purchase date. *In-home lessons are only offered in metro Atlanta; please contact us to make sure we have availability in the recipient's area.