Lulu Dobson is 11 years old and has been studying various instruments with Metro Music Makers for a couple of years. Her instructor Kristen Van Dyke recently interviewed her for our Student Spotlight series.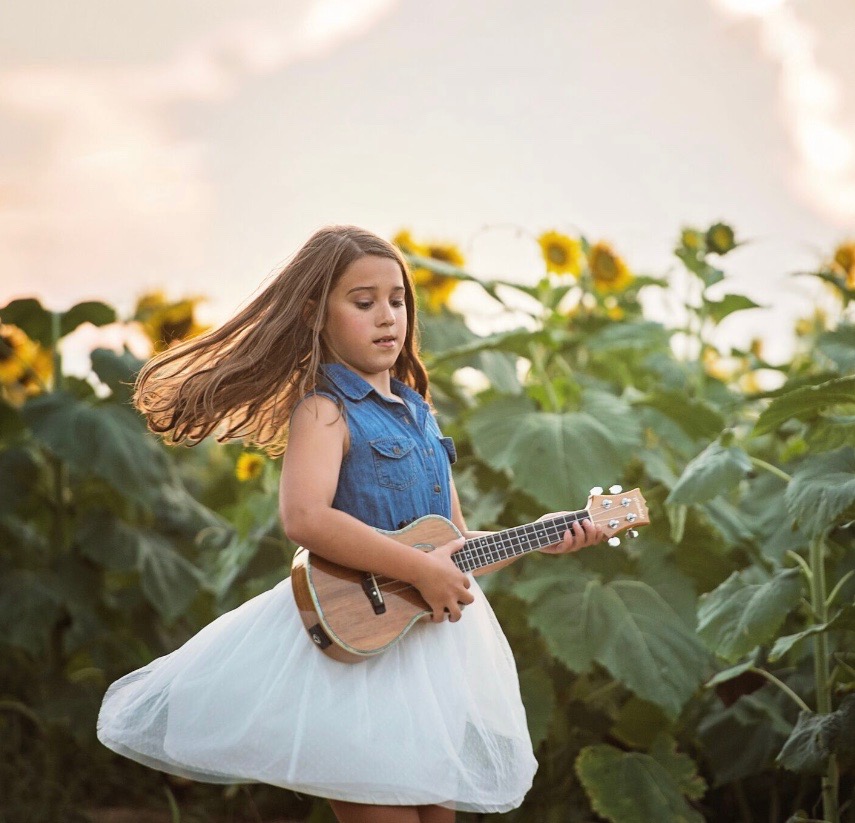 What instruments are you learning, and how long have you been studying them?
Ukulele (two years), piano (one month), voice, and trumpet (in band at school)
Why did you choose to study ukulele first?
I chose ukulele because I was inspired by seeing other kids have a passion, and I wanted to have that passion too. I decided to try ukulele because it's the underdog of instruments.
What kind of music do you like to listen to? Who's your favorite band or musician?
I like acoustic music and reggae, and specifically, I like Elvis Presley and Alec Benjamin.
What do you love about music?
It makes me feel like I'm in a safe place, and it makes me happy. Whenever I'm upset or scared, it calms me down. It's always something to look forward to.
What do you like to do when you're not playing music?
I usually am playing music, but I love drawing too. It helps me get all the stress off my mind when I can just focus on the Sharpie on the paper.
Do you play any sports or do any other activities outside of music lessons?
I'm training for soccer and I hope to make the team! I also like to work out.

What's your proudest accomplishment so far in life?
Probably doing my first solo gig last summer when I performed an entire set of my own music and favorite covers.
What's your favorite movie or TV show?
I like to watch 7th Heaven and Doogie Howser!
What's your favorite food or candy?
I love candy more than food for sure. My favorite candy is Twix, and I love a good hot fudge brownie.

What's your favorite subject in school?
Math
If you were going to be on a reality TV show, would you rather be on American Idol, The Voice, or America's Got Talent? Why?
The Voice because I would love to work with a coach.
What do you want to be when you grow up?
A famous musician
What else would you like to tell us about yourself?
I started a YouTube channel. Please like and subscribe!