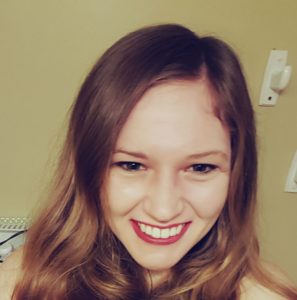 1) What do you teach at Metro Music Makers?
Piano, guitar and voice
3) If you could only hear one song on repeat the rest of your life, what would it be, and why?
"Bright" by Echosmith. It makes me feel warm and fuzzy inside.
4) What is the best part about teaching?
I like to see my children become more inspired and passionate about music. I love being able to witness the "light bulb moments," when a concept finally clicks.
5) Do you play or sing somewhere regularly? 
I have not performed anywhere recently, but I would love to start doing singing gigs again! My next project will be to record all the songs I have written over the years. I'm hoping to learn more about recording and other forms of music technology so that I can make my songs come to life.
6) If you could snap your fingers and get your students to do one thing, what would it be?
I wish I could snap my fingers and my students would LOVE to practice all the time.
7) If you hadn't become a career musician, what other career would you have chosen?
I would like to become a clinical counselor in the future. There are so many people dealing with grief, mental illnesses, and unfortunate circumstances. I would like to be someone that can bring light and clarity to these situations. I believe everyone deserves a chance to live a fulfilled and happy life.
8) What's your favorite non-musical hobby?
I used to be a competitive gymnast. One night my sister and I were sharing a bed and she woke up to me doing a split on top of her in my sleep.