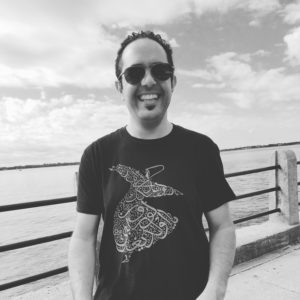 1) What do you teach at Metro Music Makers?
Piano and violin
2) Do you play any instruments beyond what you teach? If so, what?
The setar (a Persian instrument), guitar and mandolin
2) If you could only hear one song on repeat the rest of your life, what would it be, and why?
The second movement of Beethoven's 3rd Symphony. For me, it's the most beautiful and effective melody that I have ever heard.
3) What is the best part about teaching?
Seeing the improvement of my students and how music can improve their day-to-day life.
4) Do you play or sing somewhere regularly? 
I play setar and electronics regularly. However, I am a composer, and my music will be performed in different places in 2018: February 22: Sax Quartet will be premiered at the University of Georgia. March 13: Shiraz for Orchestra will be read by ASO. April 2: Autumn for Soprano and Piano will be performed by Crossing Borders Music in Chicago Cultural center. Somewhere in late April: My graduation recital.
5) If you could snap your fingers and get your students to do one thing, what would it be?
It would be enjoying each second of their practice time.
6) If you hadn't become a career musician, what other career would you have chosen?
I decided to be a music composer when I was 12, but when I was younger, I wanted to be a truck driver… But now, I would also like to be a film or documentary director.
7) What is one random fact about you that might surprise us?
I am a good cook. I love to explore in my kitchen.