Last week we began a spotlight series on our music therapists and the work they do. This week, meet Kristen Van Dyke, LPMT, MT-BC, the newest addition to our music therapy staff.  (Fun fact: Kristen got married a few weeks ago!)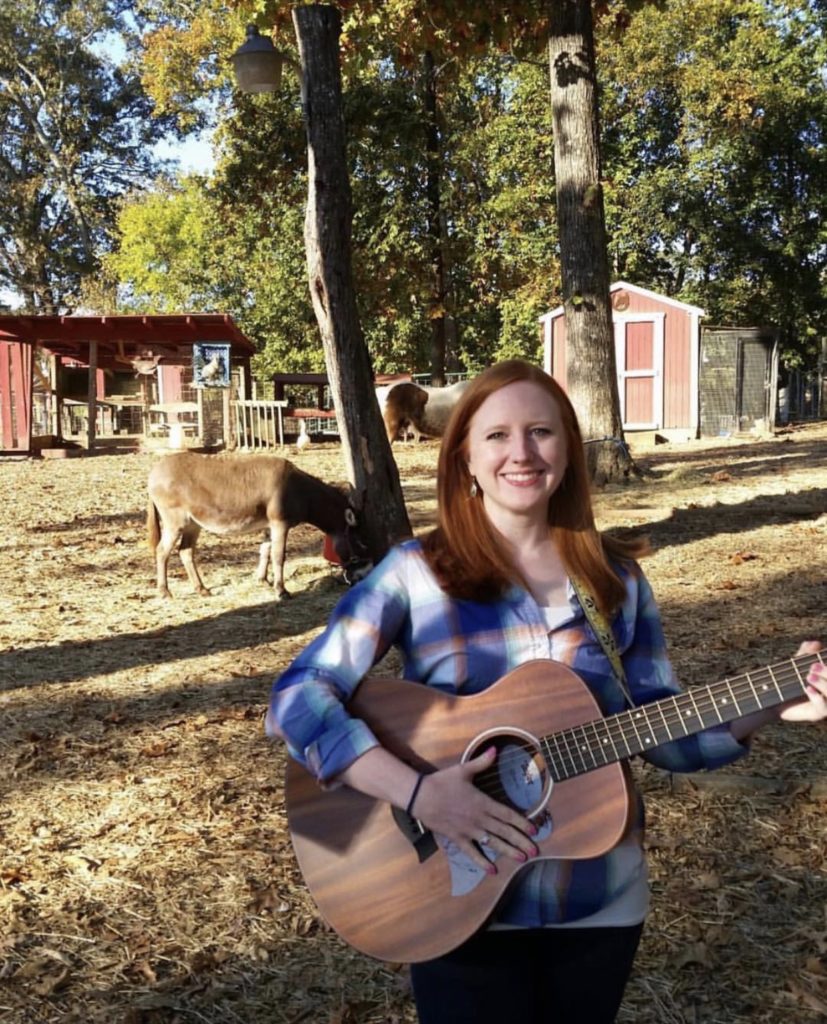 1) Why did you choose music therapy as your focus?
After starting my music career in the field of music education, I started hearing more and more about music therapy. I have always been very aware of the power of music in my own life and how I have seen music heal, transform, and bring forth experiences I never thought possible. So when I found out there was a career where I could actually use music in a clinical way to help individuals wherever they were in life, I knew that would be the perfect fit for me.
2) What is the hardest obstacle to overcome as a music therapist in reaching your patients?
I have to constantly remind myself that not all music therapy sessions are going to work out the way that I think they should, and that is okay. I can have a plan and goals, but I also need to be very present with the client and be ready to shift gears if needed.
3) Can you share a favorite memory from a therapy session?
I completed my music therapy internship at a children's hospital. I really liked that environment because every single day was different, and what every child needed in the music was different. There was a particularly challenging young girl on the floor battling an extremely aggressive eating disorder. She was refusing to eat and refusing to engage in anything that was offered. She saw me carrying around my guitar and seemed curious. I asked if she would like to try and it and she said yes! We spent an hour or so learning chords to one of her favorite songs and finished up the session with her playing the whole entire song as I sung. After we finished, she looked so incredibly proud of herself. Later that afternoon, her mom stopped me and said she hadn't seen that light in her daughter in a very long time. Of course this young girl had a long road to recovery ahead, but it was amazing to see how music was needed in that moment on that day and I felt honored to be there in that moment with her.
4) What is one thing you wish everyone knew/understood about music therapy?
Music therapy is all about using musical interventions to facilitate non-musical change. Music therapists are musicians, but have training in psychology, music and medicine. It is our job to combine our knowledge in all of these areas to create a therapeutic experience using music as a vehicle for change for our clients of any age or situation.