Music instruments are popular gifts during the holiday season and, we believe, the best gifts anyone could receive. The gift of a guitar or keyboard can spark creativity and lead to life-long inspiration. Each Christmas, parents put instruments under the tree in hopes that their children will develop a love for playing music. It's important to remember that the quality of an instrument can make all the difference in the initial stages of learning. A good quality instrument can motivate and inspire; whereas, an instrument of poor quality can limit a student's progress and eventually lead to frustration. We receive many calls and emails each holiday season asking for our advice in selecting an instrument. The 2 most popular instruments are keyboard and guitar, and we're sharing our recommendations and considerations for purchasing either one as a gift. Don't forget to complete your holiday gift with private, in-home lessons to start the New Year!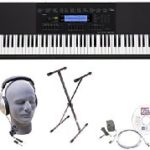 Perfect for all ages, especially new students under the age of 8.
Provides an ease and enjoyment of playing that's harder to achieve with other instruments.
Piano theory is the basis for all music theory and concepts.
Keyboards are an affordable option to pianos.
A quality keyboard needs to have a minimum of 61 keys and the touch response feature.
Often times you will also need to get a power supply (adapters often come separately), the stand, a bench and headphones are a bonus.
A step up from a keyboard is a digital piano. It has all 88 keys and feels closer to the real thing but costs twice as much as a keyboard.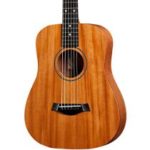 Guitar teachers suggest a student not start this instrument until a minimum of age 8 but prefer older students with hand dexterity.
An option for young children who really want to start guitar is the ukulele due to its smaller size.
Guitars have a big range. A good quality beginner guitar $200-$400 range for a decent instrument. Remember the quality will either encourage or discourage a student based on its playability.
Make sure you take your student to the store to be sized for a quality guitar with a good fit. This is important! Size matters. If your child is playing dad's old guitar it will be hard to manage if it's not the right fit.
If you do have an appropriate instrument at the house take it into your local guitar shop for a  set-up service. Just like piano tuning, guitars need to be maintained as well.
Have more questions about purchasing an instrument? Post your question in the Comments section below, and we'll be sure to reply.