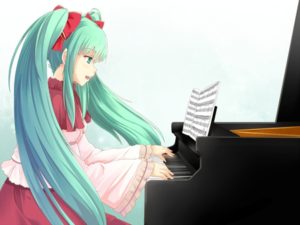 A big challenge for music teachers is finding music that is both enjoyable and challenging for their students. Some students are motivated to find a particular genre they enjoy; and other students find inspiration from outside sources including parents, teachers, peers and media.  A great variety of music is right at our fingertips through exploration on the Internet.
One of my favorite genres is Anime (Japanese styled animations) and Video Game music. Because of the growing interest in this genre, arrangements and transcriptions are available for all skill levels from beginning to advanced. This is good news for younger students!
It's easy to find a wide variety of YouTube videos or websites that feature Anime, Video Game music, and, for young kids, Disney music. And if all else fails when searching for anime or video game music, just Google it.
These sites offer numerous selections for Anime and Video Game music:
 1. Ÿonlinesheetmusic.com (paid and free) This site has music for all instruments and all sorts of genres. Much of the music is free or pretty cheap for quick download. I like the selection of easy Disney music too.
 2. Ÿjosh.agarrado.net/music/anime (free) This site is exclusive to Anime music and offers music for all skill levels.
 3. Ÿffpianomelody.com(free) This site is awesome for final fantasy fans like me but it's only for piano. The harder versions of sheet music include the phrase Piano Collections. Take a look at the original sound versions for easier arrangements.
 4. Ÿichigos.com (free) Also exclusive to Anime and Video Games. The downside to this site is that the difficulty level for the music is not indicated prior to download.
 5. Ÿsquaresound.com This site is a little hard to navigate but worth it for some great music choices.
I encourage teachers to try Anime and Video Game music with your students! This is a fun way to branch out into a new genre that may be exciting and motivating. At the same time, this genre offers a fun alternative for improving musicianship.
Post contributed by Sabrina Pellerito, piano instructor at Metro Music Makers; sabrina@metromusicmakers.com
Sabrina's story: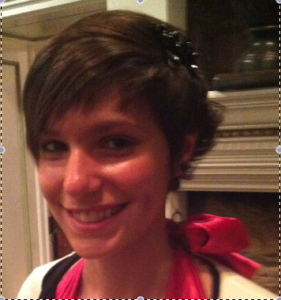 The piano lessons I took as a child were very traditional, and I learned from one of the popular piano methods which I found boring. I never really got to play songs I knew, recognized or even wanted to play, so I quit (much to the displeasure of my mother). During middle school I discovered Anime, and became more interested in Japanese style video games. This really inspired me to play the piano, and soon after I started to make more rapid progress. When I look back on my own childhood experience as a young piano student, I see the importance of using a variety of music in addition to method books with my students. Engaging students from the very first moment is essential to the learning process. Sometimes, we just need to explore all the possibilities!