Registration for Inclusive Music Education Course
Are you a music teacher ready to make a positive impact on every student? Get ready to transform your classroom or private music studio and empower every student with our newly revised Inclusive Music Education Course presented by our Music Therapy Department. Equip yourself with the knowledge you need to support students with autism spectrum disorder, ADHD, learning disabilities, anxiety and depression, cerebral palsy, and Down's syndrome. Gain valuable insights into each diagnosis, understand the symptoms you may encounter in the learning environment, and unlock effective strategies for working with individuals who have these diagnoses. Join us on this empowering journey towards inclusive music education today!
This course will take place live on Zoom and will be offered over 3 dates in order to cover all of the material. Attendees will have access to each class recording for a limited time.
Certificates of completion will be awarded to course attendees that complete all of the assessments. Each assessment will be due within one week of each course date.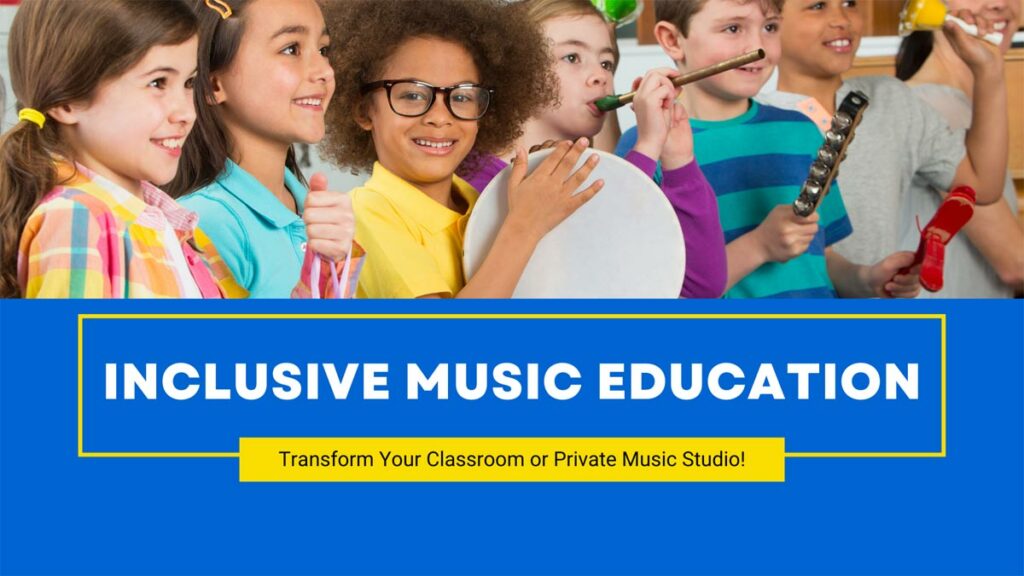 Course Schedule
Thursday, October 12, 11:00 am – 1:00 pm
Topics: Neurodiversity, Autism Spectrum Disorder, and Learning Disabilities
Thursday, October 19, 11:00 am – 1:00 pm
Topics: ADHD and Anxiety and Depression
Thursday, October 26, 11:00 am – 1:00 pm
Topics: Cerebral Palsy and Down's Syndrome
Presenters: Allison Jarrell, Annie Murphy, Briana Lee, Carolyn Mundy. Learn more about our music therapy team here.
Pricing
$35 per class date
$15 per assessment
Sign up for all classes and assessments for $120 *BEST DEAL*
Sign up below. After completing the form, you will be sent to a page to complete your payment.